Latest News
Achievement Over Adversity: Celebrating Female Entrepreneurial Success 2021 NatWest everywoman Awards Open for Nominations
28th April 2021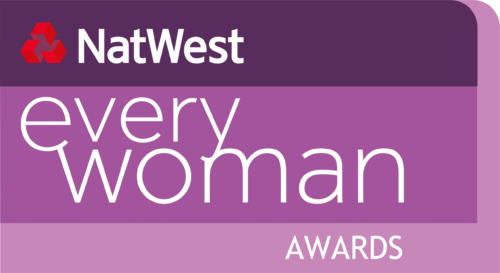 The 2021 NatWest everywoman Awards are now accepting nominations until 5 July.  Established 19 years ago, the awards identify and celebrate inspirational female founders whose innovation, passion and purpose will inspire future generations of entrepreneurial women.
When the global pandemic struck, female entrepreneurship in the UK was at an all-time high. The 2019 annual Global Entrepreneurship Monitor (GEM) showed that nearly 1 in 10 working age adults were in the early stages of starting or running a business, with female entrepreneurial activity at its highest since the report began almost 20 years ago[1]. Whilst 2020 was a time of crisis for many businesses, others thrived, identifying demand for new products and services, and taking advantage of a disrupted marketplace. Between June and September 2020 alone there were 120,257 new registrations at Companies House[2].   With entrepreneurship driving economic growth, it is these private companies and innovative individuals that will enable the UK to recover quickest from the impact of the last 12 months.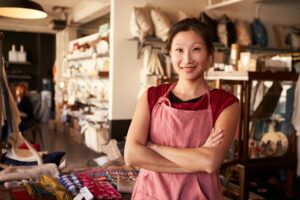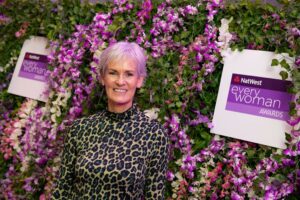 Despite this opportunity, studies show that there is both a confidence and funding gap which is holding back women looking to start their own businesses. The Alison Rose Review found that only 39% of women felt confident in their capabilities to start a business[3], whilst a new report from NatWest has found that increasing the number of female-led businesses would add £50 billion to the economy[4]. At a time when growth and innovation are of such importance to the UK's future, it is economically short sighted not to unlock this potential.
This is why the NatWest everywoman Awards continue to play such an important part in British enterprise – for almost two decades it has built a community of female business owners and exemplary role models to share knowledge and ideas, facilitating powerful introductions to business mentors, commercial relationships and investors.
Karen Gill MBE, Co-Founder of everywoman, comments, "Times of economic crisis often create entrepreneurial opportunities . We have no doubt that the global pandemic will lead to more women starting their own businesses, but in order for them to succeed it is crucial that they have a network to support them – personally, professionally and financially. In partnership with our esteemed judging panel, we aim to identify those women who are breaking business boundaries and whose inspirational journeys will  inspire, motivate and pave the way for more women business owners."
Yvonne Greeves, Director of Women in Business, at NatWest, says: "As we start to emerge from the COVID-19 era, NatWest's research A Springboard to Recovery shows that SMEs are likely to be the answer to economic recovery – if they have access to personalised, targeted support. Female led businesses will continue to play a key role, and we believe that they can add £50bn to the UK economy by 2030. The everywoman awards, by showcasing the best of female entrepreneurship continues to inspire women to start and scale businesses. And we continue to work with everywoman in providing support for female entrepreneurs through our team of 800 Women in Business specialists."
The 2021 award categories are as follows:
FORTUNA –For a stand-out individual who invests in women-founded businesses
GAIA – For an inspirational female founder of a social enterprise who has combined strong community benefit with a sustainable business model
APHRODITE –For a woman who founded her business whilst raising a child/children aged 12 or under
BRAND OF THE FUTURE – For a female founder of a business that demonstrates great potential for growth
ARTEMIS – For an inspirational woman running a business trading 18 months to 3 years
DEMETER –For an inspirational woman running a business trading 3 to 5 years
ATHENA – For an inspirational woman running a business trading 6 to 9 years
HERA – For an inspirational woman running a business trading for 10 years or more
The NatWest everywoman Awards are free to enter and are judged by a panel of esteemed female entrepreneurs whose own journeys mirror those of the entrants. Past judges have included: Rosaleen Blair CBE (Alexander Mann Solutions); Chrissie Rucker OBE (The White Company), Kanya King CBE (MOBO Organisation), and Melissa Odabash.  The awards are under the patronage of the UK's most successful female entrepreneur, Dame Mary Perkins, co-founder of Specsavers.
Entries close on 5 July and winners will be announced at a ceremony in December. For further information and to nominate visit everywoman.com/ewawards
[1] Global Entrepreneurship Monitor
[2] Incorporated Companies in the UK
[4] A springboard to recovery: Building back better together