Latest News
Latest Updates From Surrey Chambers CEO – 31st May 2022
31st May 2022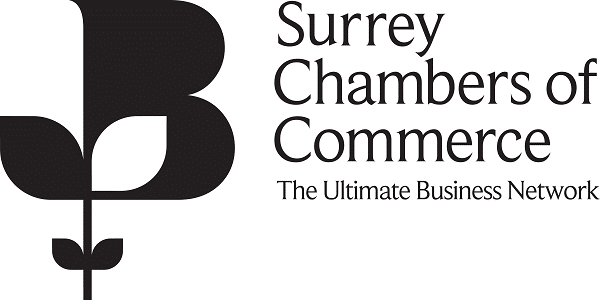 Speaking on behalf of businesses
The current cost rise crisis has become really evident over the last couple of months and Chambers have come together to lobby government to gain some support for businesses. Businesses are telling us that the rise in National Insurance contributions has been a body blow as they try to get back on their feet. Whilst they are already facing a toxic mix of surging inflation, rising energy costs and supply chain disruption, this increase is very hard to swallow. With firms' profits also taking a further hit, after two years of the pandemic, it is no surprise that their investment intentions are also weakening.  But it is not too late to change tack and push the increase back until firms are in a better place to take on the extra burden and that is what we are saying to government. The costs crises facing firms and people in the street are two sides of the same coin. If we can ease the pressure on businesses, then they can keep a lid on the price rises. Acting now will also put businesses in a better position to create the future profits needed to fill tax coffers. We have also asked for a cut in VAT on business's energy bills from 20% to 5% for a minimum of one year. And as a way of addressing labour shortages, we have asked for a reinstatement of free Covid tests for companies to ease the strain on productivity caused by persistent high absences. Although the Chancellors statement at the end of May did not address any of these measures, we will continue to push for them to avoid the otherwise inevitable damage to the economy.
The Surrey Business Accelerator
We are now at the next stage of the Surrey Business Accelerator and 3 of the 9 businesses that applied for investment and mentoring are in the final stages. We will now be looking for further investors and potential businesses to invest in on an ongoing basis so do get in touch if you fall into either of these categories.
Start-up Academy
After the success of 2 cohorts completing our Start-up Academy we are now open for the next group of pre-start and early start businesses (Up to 3 years) This runs across 8 sessions at the Login Business Lounge, Camberley and provides a fantastic set of resources for businesses of the future.
Skills Agenda
Following the successful Trailblazer Local Skills improvement Plans, which were designated last year, a new tender has been released encouraging applications for further Expressions of interest.  Surrey Chambers will be taking the lead on an Enterprise M3 plus East Surrey bid, with the support of other business membership organisations, the Local Authorities, the Local Enterprise Partnerships and the Education Providers plus many other stakeholders. The important thing to understand about this initiative is that it gives employers the opportunity to influence the skills agenda. We will be able to identify gaps in provision and share with providers the barriers faced when looking to upskill our teams. At a time when employers are facing huge recruitment issues, this opportunity could really make a difference.
Surrey Chambers of Commerce can be reached on 01483 735540, info@surrey-chambers.co.uk, @surreychambers www.surrey-chambers.co.uk