Latest News
Guildford refreshed town centre museum opens soon
20th July 2020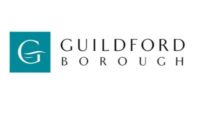 Guildford Museum is looking forward to welcoming visitors back after being closed for the past twelve months for essential repairs providing another free attraction to visit in our historic town centre.
The museum opens with a temporary exhibition 'Commemoration and Celebration' to commemorate Guildford's experience of Victory in Europe Day marking the 75th anniversary since the end of the Second World War throughout Europe. The display celebrates both military and civilian heroes. It will remain on display to also mark Victory in Japan Day in August, the day that Imperial Japan surrendered during World War II and effectively bringing the war to an end.
A number of Second World War objects and photographs with local relevance will be on display including an impressive portrait on loan from our Guildhall of the Queen's Regiment Parade before the Mayor of Guildford. It was painted from a photograph taken of this event in 1945. Part of the exhibition is available online. 
The museum will initially open with the Commemoration and Celebration exhibition and the Pre history and Roman sections only. Further displays will be reinstalled and open in the autumn.  
The works have included structural repairs, damp proofing, roof repairs, redecoration, a new fire alarm, an upgraded visitor point and toilet and an improved back of house space for preparing exhibitions.
During the Coronavirus (Covid 19) outbreak when we stayed at home to protect the NHS and save lives, the Heritage Team kept audiences of all ages engaged and amused with creative and inspiring dedicated social media campaigns including 'Museum from Home' campaign and 'Guess the Object' videos.  They also began the 'Collecting for Covid' initiative where residents were asked to capture and send in their lockdown memories, either digital or objects for archiving and to use as a record for future generations of those living in the borough to understand the experiences during this unique time. 
Lead Councillor for the Environment, Cllr James Steel says "The work has completely improved the space giving it a fresh modern feel and we can't wait to welcome residents and visitors again. We've missed you all. With so many of us effectively holidaying at home this year, why not come and visit and continue to share over 1000 years of local history.  Afterwards don't miss a stroll in our beautiful Castle grounds and maybe a bite to eat, many of restaurants, pubs and bars are open. The safety of our visitors and staff remains a priority and please rest assured all the necessary government Coronavirus (Covid 19) measures are in place throughout the museum. This means your experience will be a little different, just as it is for shopping and eating and drinking out now.'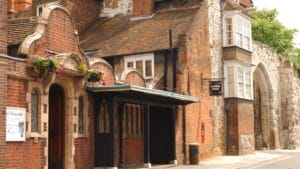 He added: 'Our digital programme and social media campaigns are ongoing and still available to see on our Heritage social media channels (Twitter, Facebook and Instagram). We are keen to collect our communities' experience of Covid to go into our archive; I urge everyone in the borough to please send us in your memories however commonplace including photos, pictures or objects as history isn't just about the past, it is important we also capture our borough's present and remember this unprecedented year and the incredible community spirit we all have seen and felt.'
He continued: 'Many of you will be aware of the Council's museum redevelopment project where we were considering building a new museum for the town. This was heavily reliant on National Heritage Lottery Funding which was withdrawn for hundreds of ventures across the UK including ours as due to the pandemic they needed to divert money to the Heritage sector. We are reviewing this ambitious project and by the autumn hope to have some exciting news on how we will continue to tell the story of Guildford.
The museum has ambitious plans over the next 5 years including the addition of new collections and the story they tell. You are a part of Guildford's history and we want you to have the opportunity to have your say on the future of the museum. 
Entry is free, for more on opening times and exhibitions see here:  https://www.guildford.gov.uk/museum