Latest News
Get ready to vote with the return of the Experience Guildford Customer Service Awards
8th June 2022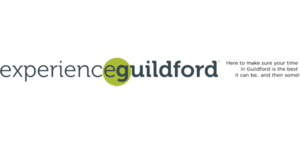 Experience Guildford, the town centre's Business Improvement District, is delighted to announce the return of their Customer Service Awards and the opening of voting lines on 9th June. After a two-year covid imposed break, the awards represent the perfect opportunity to recognise and reward those individuals and businesses in the town that have consistently delivered outstanding customer service, in the face of some of the most challenging trading conditions.
Originally launched in 2013, the awards cover the full mix of retail and leisure businesses operating in Guildford, from beauty salons to burger joints, venues to clothing stores. They are the perfect vehicle for the general public to get behind and show their appreciation of those that have gone the extra mile in the name of great service.
With 14 categories to choose from, the Experience Guildford Customer Service Awards have become one of the most hotly contested awards in the town, with a host of businesses eagerly competing to win the coveted trophy for their sector.
Categories for the 2022 Awards include:
Leisure and lifestyle
Health & Fitness
Hair & Beauty
Service Providers
Professional Services
Pubs, Bars and Clubs
Coffee Shops
Restaurants (Independent)
Restaurants (National)
Food on the Go
Retail National small
Retail National large
Retail independent
The Shining Star category will also return, offering managers or owners of individual stores and businesses the chance to nominate their staff members who they feel should be recognised for the great service that they offer.
Make sure your voice is heard and nominate the businesses in the town that you feel are worthy of a sought after Experience Guildford Customer Service Award.
Voting is easy. Simply text your vote to 88802 with the message CSA plus the name of the store or business you wish to nominate. (normal network text charges apply). Voting opens on Thursday 9 June and you have until midday Sunday 24 July to get your nomination in.
The three businesses with the highest number of votes for each category will then be shortlisted. Following this, the three shortlisted businesses will be reviewed by an independent judge and 'Secret Shopper' before the final winners for each category are announced at an awards ceremony at the Yvonne Arnaud Theatre on Monday 5 September.
Commenting on the awards and why the public should get behind them and vote, Amanda Masters, Chief Executive of Experience Guildford says:
"It would be an understatement to say that the majority of our businesses have experienced some of their toughest trading conditions over the past 24 months, but it is also a statement that we should never forget. Our high streets may have changed during this period, but the resilience and character of the businesses that operate within them has remained steadfast. Through difficult times, our businesses have stood up to the challenge, consistently offering outstanding service and hospitality, and now, more than ever, we want you to join us in rewarding this resilience.
"We're therefore delighted to present the eighth annual Experience Guildford Customer Service Awards, and urge all residents and visitors to the town to get behind the awards and cast their vote."
For more information on the Experience Guildford Customer Service Awards visit www.experienceguildford.com