Latest News
BCC reacts to latest GDP and trade figures  
12th March 2021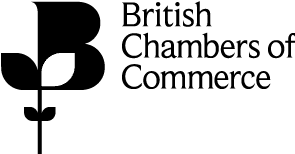 Commenting on GDP figures for January 2021 published today by the ONS, BCC Head of Economics, Suren Thiru, said:
"The latest data confirms a better than expected start to the year for the UK economy as the third lockdown and post-Brexit border disruption combined to trigger only a relatively modest decline in economic activity in January.
"The vaccine rollout and budget stimulus will boost output as restrictions ease. However, the lingering economic effects of covid, including elevated consumer and business debt levels, may severely limit the pace of any recovery.
"Despite a number of welcome announcements in the budget, there are still many businesses and individuals who have, through no fault of their own, been excluded from government support. Many will require help if they are to navigate a difficult few months ahead before the economy is able to fully reopen."
On the ONS UK-EU trade figures for January 2021, Thiru added:
"While changes in data collection limit historic comparisons, the significant slump in UK exports of goods to the EU, particularly compared to non-EU trade, provides an ominous indication of the damage being done to post-Brexit trade with the EU by the current border disruption.
"Continued coronavirus restrictions and the unwinding of Brexit stockpiling also added to downward pressure on trade between the UK and EU in January.
"The practical difficulties faced by businesses on the ground go well beyond just teething problems and with disruption to UK-EU trade flows persisting, trade is likely to be a drag on UK economic growth in the first quarter of 2021.
"Although the postponement of import checks will help avoid exacerbating the current disruption, there must be a greater focus on long-term solutions to improving the flow of UK-EU trade. Offering tax credits to support firms to adapt to the new arrangements would help many address new burdens and requirements better."