Latest Updates From Surrey Chambers CEO – June 2nd 2021
2nd June 2021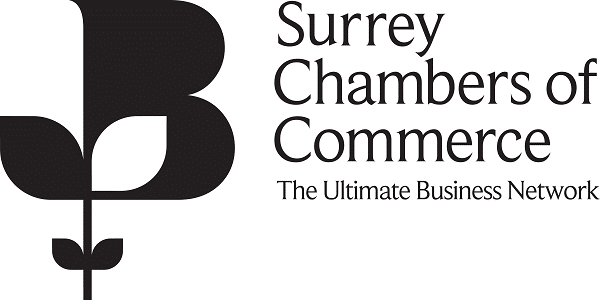 There have been some very happy faces on social media recently as hospitality venues have welcomed customers back into their premises. The number of weddings planned in the next few weeks is massive! Meanwhile, we continue to feedback to government on things that still need to be addressed. We have recently published new survey data which shows that the vast majority of responding businesses (78%) have no plans in place to require evidence of vaccination from customers, suppliers or employees. This research shows that government must quickly clarify what measures will be required for businesses to maintain safety standards after we reach the final stage of the roadmap on June 21st.  In particular, they must resolve the ongoing debate around the use of vaccine certification, providing clear and decisive guidance to business allowing them sufficient time to plan.
Looking after the planet
Following on from the hugely successful Crest21 awards and ahead of COP26, the 2021 United Nations climate change conference, taking place in Glasgow from 1-12 November we are amplifying the net zero message. We are encouraging all businesses to sign up to the official SME Climate Commitment via the UK Business Climate Hub, which provides businesses access to assets and promotional materials to publicise their pledge, so they can show prospective customers evidence of their climate credentials. They will also be included on the UK Business Climate Hub's list of businesses who have signed up and have the chance to feature in the campaign. Reducing emissions can lower businesses' running costs, save them money and attract new customers – ultimately helping them maintain a competitive advantage locally and globally. As members of the Surrey Climate Commission, we will be planning a number of activities over the coming months and hope that many Surrey businesses will join in.
Some great events coming up
We are looking forward to attending a Surrey County Council launch next week of the Surrey Place Story!
Over the past year, they have been speaking with partners and businesses from across Surrey to develop a new positive and exciting identity for the county. They have listened to what people think about the place, both the good and the bad, to create a collaborative story that highlights Surrey's distinctiveness and character. We look forward to hearing about the inspirational new collaborative plans to put Surrey firmly on the map. Our local economy is a massive part of the Surrey story with our cutting-edge businesses and vibrant arts and cultural scene so we want to make sure we are all working together to shout about what makes Surrey an outstanding place to live, work and visit.
Surrey Chambers of Commerce can be reached on 01483 735540, info@surrey-chambers.co.uk, @surreychambers www.surrey-chambers.co.uk