The Brand Guide from Liven Creative
20th October 2017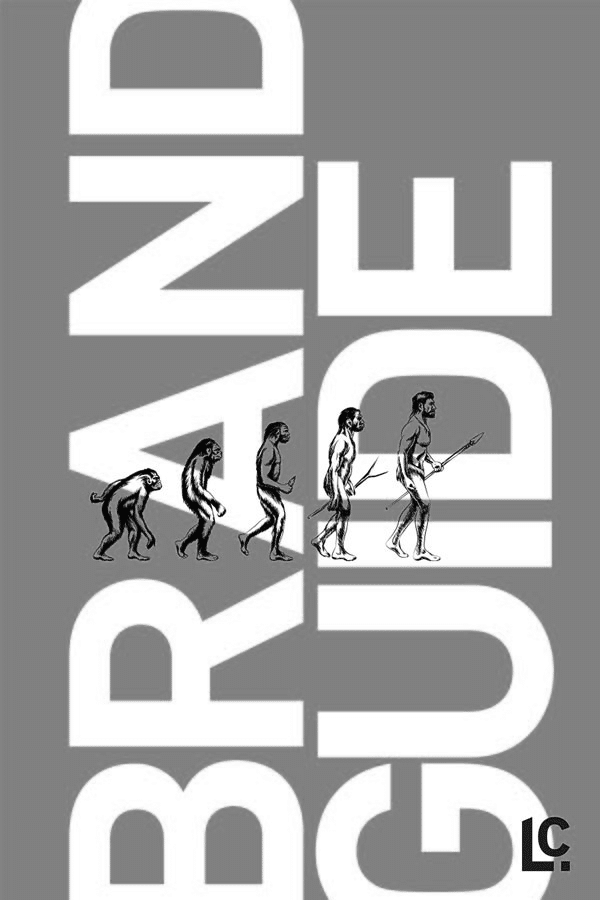 To thrive and prosper, brands must evolve. Welcome to Liven Creative's Brand Guide.
To evolve, they must take into account a wide range of internal and external factors. Increased competition, changes in customer perception, shifting market trends – plus a brand's natural growth, ambition, proposition, and market positioning.
Liven Creative works with brands and sub-brands across the sectors, applying decades of combined expertise to help them evolve successfully. We help them use their assets in the most effective ways, and ensure they stand out in their respective markets. We find the most impactful ways for them to engage with their target audiences, and grow accordingly.
But how? Well, Liven Creative's brand guide focuses on the key elements that will establish, consolidate or boost your brand's deserved market position.
A brand guide that steers you to success
Understanding Current Perceptions
It all starts with a little intelligence gathering, so you can understand and define all your brand's facets – from what you do, to who you do it for, and who your key competitors are. This informs our strategy for helping you to grow effectively, and in the right ways.
For example, if you're launching a start-up, you might consider using deliberately different colour schemes to your competitors'. It's a simple but effective way to stand apart. And from a brand-development perspective, it's maybe worth asking your existing customers to describe what you do for them, and asking yourselves if this reflects how you see your offering. If there are noticeable differences, you might want to refresh your proposition, and how you convey it more effectively to staff and customers.
Defining Pillars of Strength
Have you clearly defined the key aspects of your business that you do particularly well, and would like to promote? This is an essential part of a powerful brand guide.
Proposition to Market
Whether you're launching a new brand, or looking to develop an existing one further, you need a clear and current proposition to your target market as part of your brand guide. Your proposition must be concise and unequivocal, summarising what you do, and why your audience should choose you over your competitors.
Brand Philosophy
Whatever your product or service, simply telling people what it is won't be enough to make you shine in today's fiercely competitive landscape. Your present and potential customers will seek an emotional connection with your brand as much as a transactional one – so as well as your proposition to market, you'll also need a compelling and emotive brand philosophy. This will help you emphasise the emotional triggers that encourage clients to engage more readily with your brand.
Liven Creative's brand philosophy is 'Igniting Ideas', and underlines who we are, what we're about and how we work: tirelessly seeking the 'big idea', whatever the brief.
Visual and Verbal Language
How people perceive your brand is a key factor in your success. If you're launching or developing a brand, it's vitally important to get its visual aesthetics spot on. So you need to consider the look and feel of your brand carefully, and ensure it's in tune with your proposition to market. If you want to be perceived as 'innovative', for example, do your brand, identity, font and image styling reflect this? If you've changed your proposition as part of your brand's evolution, how do you then reflect it across all your brand's assets? This is all part of creating a meaningful and useful brand guide.
Channels To Market
Ask yourself… how are you going to take your brand to market? What channels are you going to use to reach your target audiences? How are you going to steer customers from initial contact to buying into what you do – and then spreading the word about how great you are? If you're a new brand, consider what works best within your marketing budget. If you're a large organisation, how effectively are you using your current channels to market?
A brand guide will help you answer these questions and set about making the most of your resources. From our experience, whichever channel you use, the trick is to repeat the right messages, in the right ways, so they hit home and stick in people's minds.
Surrey Branding Experts, Liven Creative
Liven Creative is a design agency based in Surrey, providing Branding, Print Communications and Digital Experience services. If you're looking to launch or develop your brand – a brand guide is a great start. Then our expertise is ready and waiting to help you make the most of it, and evolve your brand.
Find out more about Liven Creative's Brand Development service here. To discuss your branding requirements call us on 01483 331250 or drop us an email to: hello@livencreative.co.uk.
Andrew Myles, Creative Director