Ensure a Smooth Transition When Relocating
11th January 2018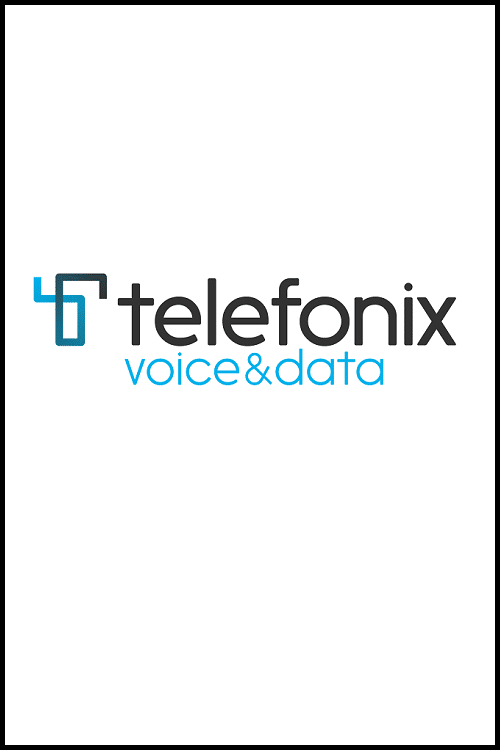 "Nothing in London is certain but expense", said William Shenstone, the 18th-century poet. Today, that feeling remains mutual. Many businesses are relocating outside of London whilst overheads and operating costs in the capital continue to spiral upwards.
At least seven big financial companies, including RBS, Latham & Watkins and Freshfields, are considering opening in Greater Manchester, rather than expand in London. The convergence of Manchester's two largest industries; financial services and digital technology, has resulted in a growing cluster of FinTech businesses. More are expected to follow in the wake of London's exodus as ever-changing compliance requirements, shifting demographics, rising customer expectations and the need to reduce operating expenses continue to pressure the financial services industry.
What does this mean for businesses on the move? How can they ensure a smooth telecoms transition when relocating, and how might a timely IT upgrade be the answer to staying competitive within the financial services' rapidly changing landscape?
Relocating your business can feel like trying to rebuild your house whilst you and your family continue living inside. The walls might be changing, but for your customers, it's business as usual. Serving the "Now" generation has never been more empowered, or left your brand more vulnerable. The moment you unplug from legacy telecommunication systems, it's lights out. As far as your customers are aware, you've taken the entire office on an extended field trip. 'One Man With A Van' isn't going to help you connect with your customers on the move. That's why it's critical to minimize disruption to the flow of your business before, during and after the move by ensuring your telecoms can keep up.
Business As Usual
If "Location, Location, Location" is the answer to purchasing property. Then "Continuity, Continuity, Continuity" is the mantra for business relocation. According to PWC, 46% of consumers now interact only via digital. This "Anytime, Anywhere" banking means reachability and connectivity with your customers at all times is essential. Business relocation or office expansion is no longer an excuse for downtime.
To deliver nothing less than amazing customer experiences every time, you can't rely on slower or outdated systems that are becoming obsolete and tie you to one location – you need a true Unified Communications solution that can travel with you. Moving from obsolete lSDN phone lines to SIP will make your business communications more agile and competitive, because it provides better connectivity, lower costs and better call quality. That's why your business move or expansion is the perfect opportunity to assess your business needs, make employee relocation smoother, and upgrade IT and telecommunications solutions to ensure your business can thrive, not only during your move but in the new technological era of finance.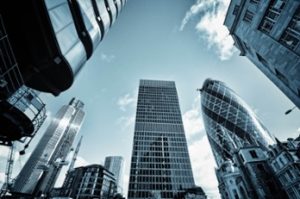 Cyber Security
Cyber Security is no longer just a technology issue, it's a business one. Relocating to a place where your business is vulnerable to cyberattack or compromised systems during the setup and in your new workplace is like the Bank of England leaving its front door open. Criminals target financial firms because that's where the money is. A data breach or invasion of an IT network can be hugely expensive, with a cyber attack costing the average SME in the UK around £75,000 to fix.

Scaling your security across your business will secure your users, data, and applications on any device and anywhere – so moving office or working in different locations is never a risk. However, this means being more dependent on technology and connectivity. That's why it's more important than ever to ensure you have the right server systems and cloud solutions for your evolving business needs as you move.
Disaster Recovery
It's no secret that moving house is one of life's most stressful events, probably because it's the one moment when Murphy's Law is arguably valid – given so many variables, something invariably will go wrong. Unexpected turns are likely to delay you from achieving that "make your house a home" feeling.
For a business however, delaying that "make your house a home" feeling is less about a broken mirror or a stain on the carpet and more to do with a loss of data or broken devices. Disaster recovery and business continuity are critical in today's competitive economy. Moving to the cloud removes the risks of data loss or theft, so whatever happens before, during or after the move, the cloud's got you covered.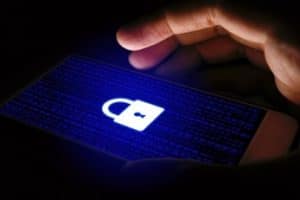 Collaboration
When you think of relocation, you might think disruption and decreased productivity? In fact, your office move can provide the perfect environment for testing increased productivity and adaptability. With a truly Unified Communications system, you're no longer dependent on your physical location. 70% of business leaders agree that Global Mobility is an enabler of business and talent strategies. A Hosted telephony system makes this possible and has quickly become the gold standard for companies looking to move with the times, save money and become more competitive and flexible.
Conclusion
Customers relate to your brand, not your location. That's why the only important move your business can do, is to the cloud. When the time comes to relocate or expand your business, continuity is the prerequisite to successfully moving your IT and telecommunications systems. A hosted telephony solution can make possible a seamless relocation whilst helping your business to thrive in the digital age. Cyber Security is the bubble wrap to your business, ensuring you have the right server systems and cloud solutions for your evolving business needs as you move. Disaster recovery lets you leave Murphy and his pessimistic laws behind to ensure there is no single point of failure during the move. The opportunity to test workplace collaboration and adaptability within a marketplace that is increasingly demanding flexibility and agility can only be seen as positive.
Telefonix puts the Tech in FinTech. We can help you determine the right solutions for your new office so that you can improve what your business is capable of, wherever it's going.
Written by Mike Kirby, Telefonix Voice & Data
For more information, speak to one of the experts at Telefonix today.
Please click here for the original article.