Latest News
Princess Alice Hospice shows what it takes to be the best
7th October 2019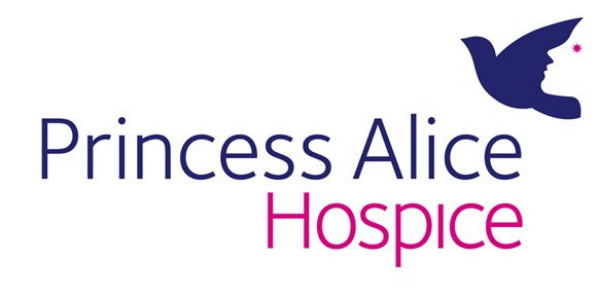 Seven doctors, 1,040 litres of washing up liquid, 1,008 Santa suits, 1,415 volunteers and 13 window cleaners – this is just some of what it takes for Princess Alice Hospice to provide exceptional end of life care each year.
Princess Alice Hospice is one of more than 200 charitable hospices across the UK taking part in Hospice Care Week (7-13 October).
This year the theme "This is What It Takes" will be highlighting that while hospice care is provided free for people with life-limiting conditions and their families, it is not cheap and takes a lot of skills and people and resources.
The Princess Alice Hospice in Esher is the hub which coordinates end of life care at home, for more than 800 people across the care area, at any one time. This all costs £10.3million a year.
Hospices depend on the contribution of many "backroom" people such as: cleaners, cooks, shop staff, gardeners, as well as countless dedicated volunteers.
Princess Alice Hospice is supported to the tune of £500,000 a year by its 47 shops. Our five vans cover the equivalent distance of London to Mexico City every month as they collect and deliver furniture and other items. The service gets 10,800 furniture collection requests a year.
Annually, Hospice staff travel 192,400 for their duties in the community, with another 28,700 miles covered by volunteer driver ferrying patients to and fro.
Customers bought 23,619 packs of Christmas cards in 2018 – and the Hospice strung up 1,425ft of 5,000 tree lights. Another 16,000 fairy lights decorate the outside of the building.
We launder around 24,960 uniforms a year – and dispose of 5,016kg of clinical waste. Meanwhile, 47 loos and 146 sinks in the building have to be cleaned at least once a day – most, twice.
Enough milk to make 5,927 mugs of tea is used every week in the Hospice – along with 300 eggs (15,500 a year). Imagine chopping up 15kg of onions a week, along with 10kg carrots and 354kg potatoes – week in, week out.
Enough bread is bought each week to make 200 sandwiches and 370 pieces of toast; in one year, 472 litres of cream are poured, whipped and spooned.
Hospice care is about much more than nursing and medical care on the inpatient unit. It includes other services such as wellbeing therapies such as massage and reflexology, bereavement counselling, befriending and hospice care at home.
The majority of our support advice and care is provided in the community setting, enabling people to remain in their preferred place of care, usually home
Here's what goes on in a year at Princess Alice Hospice:
8,800 support sessions by our social work, chaplaincy, bereavement and Children In Need teams
5,877 therapy sessions including 3,824 occupational therapy and physio sessions
2,414 day services activities attended – supporting 254 people
1,415 volunteers contribute across the region, in 97 different roles
In 2018, we helped:
481 patients cared for by the In-Patient Unit
Another 800 people receiving direct care and support at home at any one time
2,862 visits made by night response team
Nicki Shaw, Chief Executive of Princess Alice Hospice, said: "Princess Alice Hospice receives 19% of its income as grant funding from the NHS and has to raise the rest itself. It relies heavily on the generous support of the local community, including from companies, donors and hospice fundraising supporters.
"This year, many hospices are facing considerable financial challenges, so the support we receive from the public is more important than ever before."
A wide variety of fundraising events help support the Hospice each year – including skydives which saw 35 people dive 465,000ft between them – that's 16 times the height of Everest. Abseilers covered the equivalent of 61 Wembley football pitches – 21,400 feet.
Staff processed 176,800 monetary transactions in the year, with 25,771 retail customers taking advantage of Gift Aid.
Hospice Chair, Fiona Ross CBE, said: "Our grateful thanks go to the armies of supporters and volunteers who give so much of their time and effort to support the Hospice.
"From the Trustees through to the collection tin volunteers, we truly could not continue our outstanding level of service without their sterling efforts."
Tracey Bleakley, Chief Executive of national hospice and end of life care charity Hospice UK, said: "Hospices provide incredible care and improve the lives of so many people with life-limiting conditions and their loved ones. During Hospice Care Week, we'd like to give a big shout out to everyone involved in making this happen for more than 200,000 families every year."
Each year hospices care for than 200,000 people with terminal and life-limiting conditions and also provide bereavement support for more than 40,000 families.
---
Princess Alice Hospice: For Compassion. For Excellence. For People. For Living.
Princess Alice Hospice has, for more than 30 years, provided free, high quality, specialist end of life care to tens of thousands of people across a large part of Surrey, south west London and Middlesex. Today, at any one time, Hospice nurses, doctors and other specialist staff are looking after more than 800 people in need.  The Hospice's mission is to reach out to even more people by delivering outstanding care to those that need it. To enable us to do this we will rely on the commitment and support of our communities who help us to raise vital funds.
£10.3 million is needed each year to provide these vital and much-needed services. With limited NHS funding, 78% of funding must be raised through voluntary donations and fundraising.
Hospice UK is the national charity for hospice and end of life care which supports and champions the work more than 200 hospices across the country.
There are at least 125,000 volunteers supporting hospices throughout the UK. The value of their contribution is estimated to be more than £200 million each year.
More information about Hospice Care Week is available on Hospice UK's website


---