Latest News
Latest Updates From Surrey Chambers CEO – April 7th 2021
7th April 2021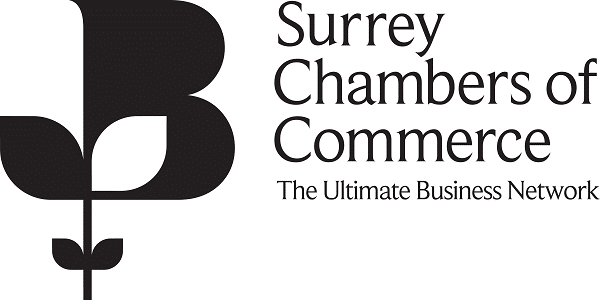 It was good to get a break from screens and work-stations last weekend, whilst starting to ease back into some socialisation. The confirmation that the restrictions will continue to be eased from 12th April is great news for everyone and supported by the fact that the deadline to register for workplace testing was extended from 31st March to 12th April 2021. This announcement also extended the offer to businesses to include the option for workers to collect tests from their employer and complete at home. Further good news was the fact that the COVID-19 infection rates have fallen in nine Surrey areas, preparing us for the road ahead and the Recovery Loan Scheme, a new scheme to support access to finance for UK businesses as they recover and grow following the pandemic, opened to applications from 6th April.
Economic news
The latest official monthly estimate for UK economic growth (GDP) revealed that the UK economy contracted by 2.9% in January, down from growth of 1.2% in December as the third lockdown weighed heavily on economic activity. UK economic output is currently 9% below pre-pandemic levels. The vaccine rollout and budget stimulus will boost output as restrictions ease, however, the lingering economic effects of covid, including elevated consumer and business debt levels, may limit the pace of any recovery. Alongside these somewhat stark figures were some improved findings from Chamber members across the country, including over 100 from Surrey. The survey of 6,103 firms, who employ almost a million people across the UK, revealed that business confidence has been boosted in the first three months of 2021. However, this optimism is contingent on the government continuing to hit its target dates for re-opening the economy, a successful vaccine roll-out and providing ongoing support to businesses who have suffered throughout the crisis. Particular emphasis must be placed on those sectors which face continued uncertainty about when they will be able to fully trade again.
In line with this, Ministers have, this week, set out plans to provide an extra, targeted support package for businesses who have been unable to benefit from the existing £16 billion business rates relief for retail, hospitality and leisure businesses. These sectors have not been paying any rates during the pandemic, as part of a 15 month-long relief which runs to the end of June this year and this is now being extended to those previously excluded, who are part of the supply chain.
Fingers crossed as calendars fill up
There are many things to look forward to as we emerge from an existence starved of the Arts and fabulous events. Guildford Shakespeare have announced their return to an open-air schedule of events, delivering She Stoops to Conquer in the Castle grounds and As you like it at Racks Close, off Quarry Street. Don't miss out as the tickets sell very quickly. The Surrey Business Awards are opening for entry on the 4th May with a celebration on the 4th November. This is just the year to show how your business has pivoted and done great things over the last year. We are fully aware of many very worthy contenders so make sure you get your entries in!
This year the British Chambers Global Annual Conference will be held virtually over two days on 16th  and 17th  June and is one of the most eagerly anticipated events of the business calendar. Both days will feature an impressive roster of senior political figures, Leader to Leader 'In Conversation' sessions, panels, interactive workshops and essential keynotes, exploring how we can restore confidence and build a more resilient sustainable future that supports businesses to recover, grow, invest and thrive.
Surrey Chambers of Commerce can be reached on 01483 735540, info@surrey-chambers.co.uk, @surreychambers www.surrey-chambers.co.uk