Top 10 House Party Planning Tips
6th February 2020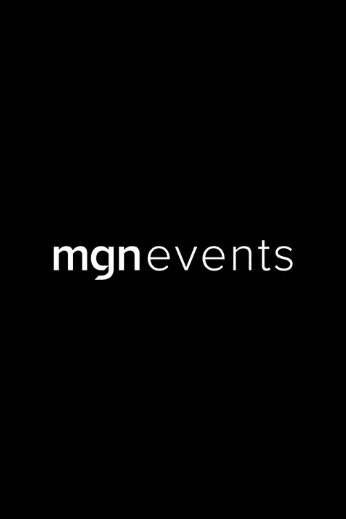 Thinking of having a party to celebrate something special? Well if you're planning to hold it at home, our top 10 party planning tips are exactly what you need!
Plan the space
You don't have to live in a small mansion to throw a fantastic house party, but you do need to make the most of the available space. This may mean decluttering and rejigging and/or removing furniture – partly to protect your possessions but also to maximise the space. It's a really good idea to have a dedicated space for a cloakroom where coats and bags can be safely left. And don't forget to prepare your bathroom for guests – spare loo roll, clean towels and discretely placed air freshener.
---
Consider whether you need to create extra space
If you're holding your party during the summer months it may be that you can utilise a patio area or your garden. But no matter what time of year, if you're feeling constrained and struggling to limit your guest numbers, why not explore the possibility of using an extension marquee – it's the perfect way of extending the party space and creating an additional room. Brilliant if you have sliding patio doors or bi-folds, but even a back door will work, an extension marquee simply attaches to an external wall and creates endless possibilities – add a dance floor and turn it into a night club, set up a dining area or create a cool chill out area with comfy sofas.
---
Think of a theme
Coming up with a theme for your party will make it unique and personal to you. Whether you opt for something simple, such as a favourite colour scheme, or go all out to design your party around a film or era, it's you decision. If you're looking for some inspiration, here are 32 great themes to consider!
---
Dress it up
Whatever theme you've chosen, the way you decorate the party space will help establish the theme and transform the room. Don't be tempted to buy cheap props; it's better to focus spend on one really good quality item, such as a themed bar, rather than squandering it on small throwaway things. And depending on your theme, your guests can help make it come alive, whether it's wearing period clothing for a Gatsby-themed party or fitting in with a black and white colour scheme.
---
Light up the rooms
Lighting really helps to set the atmosphere. Overhead lights are designed to kill a party mood. Rely on a few table lamps or uplighters and it'll be too dark. Hire some professional lighting to help set the party scene – from throwing a colour wash over the walls to using moving lights that create special effects, there's a wide range to choose from.
---
Entertainment
Good music is a must. Don't rely on putting an old iPod on shuffle. Hire a good DJ who will work with you to create a suitable playlist and knows how to respond and adapt to the crowd. Depending on space, you may even want live music. And if you're planning on serving cocktails why not consider hiring a master mixologist or flair bartender; watching them perform is entertainment in its own right!
---
Book a caterer
You don't want to be constantly checking what's happening in the kitchen or tending the oven, find yourself a good caterer! Bowl food is a perfect and informal alternative to a seated dinner. Your guests can mingle and chat whilst enjoying a delicious range of dishes carefully designed to eat whilst standing up. You might also want to consider serving late night snacks before everyone goes home.
---
Keep the drinks flowing
Make sure you have a good selection and plenty of it! Even if you're planning on serving cocktails, some people may prefer beer or wine and you should also have soft drinks and/or non-alcoholic alternatives available. Depending on where you source your alcohol, you may be able to return unopened bottles.
---
Warn the neighbours
If you live in the middle of nowhere then you don't have to worry. But noise travels, guests may be travelling by car and will need to park somewhere; it's the kind of thing that can sometimes rattle even the most understanding neighbour. A polite chat or note should alleviate any issues and, if you're on good terms, why not invite them along!
---
Hire a professional party planner
One of our most important party planning tips! Worried you might forget something really important? Struggling to bring clarity to all your ideas? Running out of time? A professional party planning and management company knows how to deliver a party that will wow your guests; not to mention making it stress-free and far more enjoyable for you. Why get caught up in the details when you can hand over the reins to a professional? If you're planning a party at home we are just a phone call away!
---
Looking for more party planning tips?
Contact our team on 01932 22 33 33 or by email hello@mgnevents.co.uk. Designing, organising and managing amazing, stress free parties is what we do. Our experienced event planners will be able to discuss your ideas and help you to pull together your perfect event. Give us a call – we'd love to speak to and find out if we can help!
---





---