Mentoring experience with the University of Westminster: the Mentor, the Mentee and the Mentor Officer
20th September 2021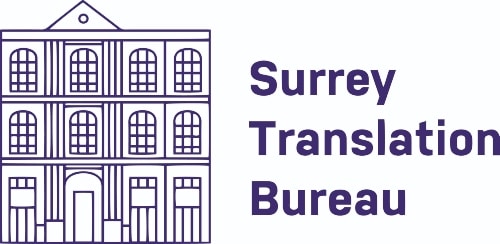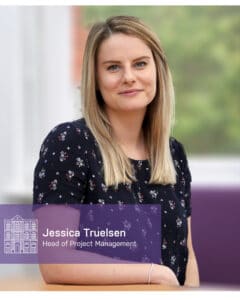 At the start of the year, Surrey Translation Bureau's Head of Project Management, Jessica Truelsen, was invited to take part in a mentorship scheme with language graduates from the University of Westminster. Jessica is very passionate about inclusivity across the languages industry for those at varying stages of their career, so she jumped at the chance to show potential newcomers what the industry can offer and how they can find their place within it.
The mentor application process was quick and simple and, once accepted, Jessica was invited to a training session that outlined key mentoring skills, as well as some dos and don'ts around confidentiality and safeguarding.
After the training session, she received her mentee's details fairly quickly, who then promptly got in touch to organise their first session together. From the first meeting it was clear that Kalina was thoroughly engaged in the programme and was committed to getting the most out of their sessions. Jessica covered some general topics such as CVs and cover letters, best practice for job applications, and tips for interviews. They also discussed what industry-specific roles would suit Kalina's interests and identified some relevant CPD (Continuing Professional Development) courses she could attend over the summer.
Jessica adds, "Overall, I found the mentoring experience to be very rewarding; the flexibility of the programme meant that planning was effortless and having a student who was enthusiastic and wanted to learn as much as possible made all the difference. I would definitely recommend the programme to professionals and future students, and I'm thoroughly looking forward to seeing a friendly face in the industry in a few months' time!"
Kalina Mendy, the mentee, also shares her experience, "I joined the sessions unsure about where my career path was going post university. Throughout these meetings, Jessica created a space where I could openly discuss and ask questions about project management, Jessica's own professional development and working within the language industry. I was also given insight into the daily activities of a project manager and offered support and advice about entering the industry post university. 
Overall, my experience as a mentee with Jessica was insightful, confidence-boosting and extremely inspiring. I would highly recommend that anyone considering a career in the language industry make use of this amazing opportunity and reach out."
Sonal Sohal, Senior Mentor Officer at the University of Westminster further adds, "Jessica has made a significant impact towards Kalina's development. Having an engaged mentor such as Jessica can make a major difference to a student's experience of the early years of their career."
The University of Westminster Career Mentoring Scheme aims to connect students and recent graduates with professionals for a long-term mentoring relationship. Mentees benefit from the expertise and insight of their mentors, allowing them to grow personally and professionally with their mentor's support over three to six months, giving them the confidence to take their next steps toward a successful future career.
If you are interested in a mentoring experience with the University of Westminster, please get in touch with their mentoring team at career-mentoring@westminster.ac.uk.