Latest Updates From Surrey Chambers CEO – November 4th
4th November 2020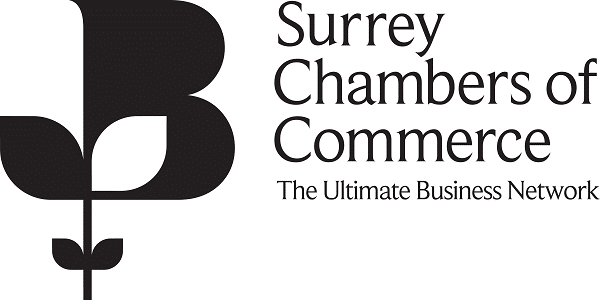 Just when we thought things were moving forward…..
All change again in such a short space of time. Following a continued rise in Covid infections the government has decided to put us into 4 weeks lockdown to try and improve things before Christmas. These new restrictions will be a devastating blow to businesses who have done everything in their power to adapt and operate safely, especially many who have only reopened quite recently! Business and market confidence have been hit hard by the unclear, stop-start approach taken by the government over the past eight months, with little end in sight. Many firms are in a much weaker position now than at the start of the pandemic, making it far more challenging to survive extended closures or demand restrictions. The temporary extension of the furlough scheme will bring short-term relief to many firms and is in line with our call for business support to be commensurate with the scale of the restrictions imposed. The furlough scheme – formally known as the Coronavirus Job Retention Scheme – will remain open until December, with employees receiving 80% of their salary, up to a maximum of £2,500. Businesses will have flexibility to bring furloughed employees back to work on a part-time basis or furlough them full-time and will only be asked to cover National Insurance and pension contributions. While there is no substitute for a functioning economy, the full financial support package for businesses facing hardship, whether through loss of demand or closure, is crucial.
Additional support for the self-employed will provide relief for many, but it should have been announced at the same time as the furlough scheme extension in order to give sole traders greater confidence. Bringing the Self-Employed Income Support Scheme in line with the extended furlough scheme will help many through a period of hardship and closure.
Despite this extension, there are still many businesses and individuals who have, through no fault of their own, not yet been able to access any government support since the start of the pandemic. They too will require help to sustain their businesses and avoid further increases in unemployment. The real key objective of this pause must be toenable mass testing and to fix the Test and Trace systems – which holds the key to a lasting exit strategy for both public health and the economy.
Our asks going forward
Within our regular network meetings Chambers of Commerce across the country have come up with some very clear tests that any further restrictions should adhere to.
These tests are:
EVIDENCE: Are the restrictions evidence-based and targeted effectively?
CLARITY: Are the restrictions clear and do businesses have time to prepare?
SUPPORT: Is support for businesses commensurate with the impact on them?
TESTING: How will the time be used to fix the Test, Trace and Isolate system?
EXIT STRATEGY: Is there a clear process for increasing and decreasing restrictions?
We hope that this will minimise the effect on our businesses, who are doing such a great job responding to an ever-changing environment.
Consider financial support
Some positive news was the extension to 31st January 2021 of the government's three Coronavirus business interruption loan schemes – the Coronavirus Business Interruption Loan Scheme (CBILS), the Coronavirus Large Business Interruption Loan Scheme (CLBILS) and the Bounce Back Loan Scheme (BBLS). It was also announced that eligible businesses will be able to 'top up' existing Bounce Back Loans should they need additional finance. Surrey Chambers is holding an informational virtual event around loans and funding on the 11th November and we encourage all businesses to consider taking advantage of the loans available and to join us to ask questions.
Surrey Chambers of Commerce can be reached on 01483 735540, info@surrey-chambers.co.uk, @surreychambers