Latest Updates From Surrey Chambers CEO – 17th November 2022
17th November 2022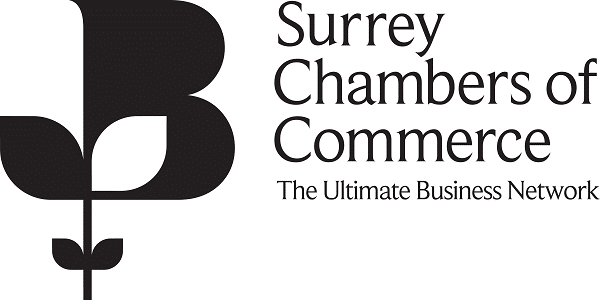 Surrey Chambers has signed up to the British Chambers of Commerce (BCC) Business Manifesto, sent to the Prime Minister to get firms through the tough months ahead and prepare them for growth going forward. We hope that this will influence the budget being announced this week. Businesses are the very bedrock of the economy but currently face a host of challenges which threaten the survival of many; eyewatering energy bills, labour shortages, 40-year high inflation, and rising interest rates. The Bank of England is now also forecasting a two-year recession. Our own latest Quarterly Economic Survey highlighted an alarming drop in business confidence and conditions, with key economic indicators falling back to Covid-crisis levels. One in three firms reported a decrease in cashflow, while 25% reported a decrease in domestic sales.
The Business Manifesto sets out 17 key policies designed to tackle the challenges facing businesses across the economy, the labour market, international trade and Net Zero but the urgent actions include:
Investment in infrastructure– Government must prioritise long-term growth by financing public projects, with a particular emphasis on green and digital infrastructure. As a result of the Multiplier Effect, investing in public infrastructure, will have a high value impact on growth, stimulating local economies and creating jobs across the UK.
Energy support for businesses–Rising energy costs is the number one concern cited by businesses. Government must provide certainty on how the energy support package will work from April so that businesses can plan for the future.
Tackling the tight labour market -There are currently 1.2 million unfilled jobs in the UK labour market, meaning businesses must turn new work away. Government must promote the creation of a skilled workforce by offering tax breaks to businesses that invest in training and upskilling. The UK also needs an immigration system that caters to the needs of the labour market. A reform of the Shortage Occupation List is urgently required to help businesses fill job vacancies when they cannot recruit locally.
Promoting export-led growth –More than a quarter (28%) of SME exporters reported decreased sales in Q3 of this year. International trade presents significant opportunities for UK businesses to expand and grow. However, barriers to trade must be removed to allow firms to realise their full trading potential. The UK Government must work with the European Commission to reach a negotiated solution on business compliance burdens with the Protocol on Ireland/Northern Ireland.
Local opportunity to influence skills solutions
The Team creating the Local Skills Improvement Plan is almost complete at Surrey Chambers, and we are delighted to introduce Rob Gibson, Project Manager and Hannah Nicholson, Business Connector. This project provides a fantastic opportunity for businesses to have their say around the availability of skills. This will in turn be articulated to training and skills providers, who will work to help close some of the skills gaps identified. Our ears are open, and we are very keen to receive contributions from all sizes, sectors and types of businesses. We also want to hear best practice stories and where things are going well in matching skills needs with provision. We look forward to hearing from those keen on making a difference to the local skills landscape.