Latest Updates From Surrey Chambers CEO – 17th November 2021
17th November 2021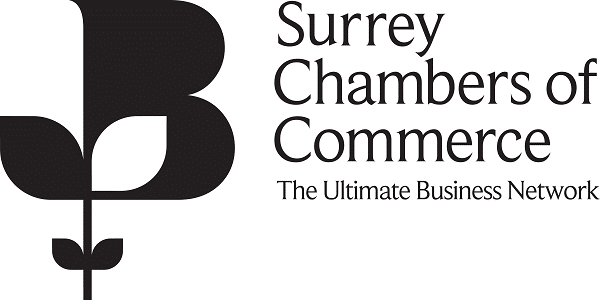 This week is an exciting one for Surrey Chambers of Commerce. We have the celebration event for the Surrey Business Awards highlighting the very best of business in Surrey. Many Chamber members have been shortlisted and we look forward to sharing the evening with them at Denbies Vineyard. Look out for the results on Social media, which I am sure will be very active.
After a successful year of running the Kickstart scheme in Surrey we are now approaching the last opportunity for new businesses to apply. Over 300 placements are currently in place with some great case studies being shared. There are still many vacancies available so any young people on Universal Credit should be talking to their work coaches to avoid missing this fantastic opportunity to learn and develop with a local business.
We are also looking forward to the Surrey Chambers Annual Christmas lunch taking place on Thursday 16th December at Brooklands Hotel, Weybridge. Sponsored by Surrey Research Park we also have a wonderful charity raffle in support of Your Sanctuary. Tickets are going fast with businesses treating their clients or team to a festive occasion organised on their behalf.
In true partnership style, on the 15th December we have our Woking Winter Warmer with Woking Works and Woking Chamber of Commerce at DoubleTree Woking. We look forward to welcoming many businesses to join us for a glass of bubbly.
Challenges facing businesses
We have been assessing what the current challenges are facing our members. Rising prices, recruitment difficulties and the fear of resulting inflation hikes have been the consistent feedback. The latest data confirms that inflation is on a significant upward trajectory.  October's upturn was largely driven by rising household energy costs following the increase in Ofgem's energy price cap, rising fuel prices and the partial reversal of the VAT reductions for hospitality and tourism which drove up restaurant and hotel prices. A substantial winter surge in inflation remains probable with the rising cost of imported raw materials and higher energy prices likely to lift inflation to around 5% next year. Inflation should trend back towards target over the medium term as supply chains adjust post-pandemic and demand weakens as fiscal policy tightens and economic conditions moderate. The Bank of England are facing a tricky trade-off between surging inflation and a stalling recovery. However, with the UK economy facing mounting headwinds, raising interest rates too early should be resisted to avoid damaging business and consumer confidence.
Gatwick airport
We have been supporting Gatwick Airport's Northern Runway proposals in order to help boost our economy, have access to new connections overseas and support a Global Britain.  The development itself will also deliver exciting new employment opportunities, create additional jobs, particularly in an area that has been hard hit over the last two years, and further enable travel to foster trade and business links. The Northern Runway Project offers significant opportunities for the development of new skills and careers, as well as for business growth and increased productivity, all the things we need for a successful recovery.
Surrey Chambers of Commerce can be reached on 01483 735540, info@surrey-chambers.co.uk, @surreychambers www.surrey-chambers.co.uk