Latest news from Surrey Chambers CEO 10th September 2020
10th September 2020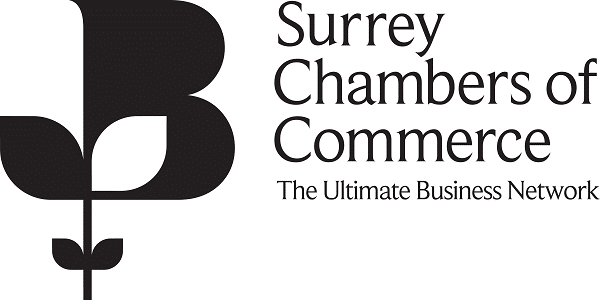 Louise Punter – CEO Surrey Chambers of Commerce
What a whirlwind of activity we are living through! As businesses start to return to the workplace we are being told to remain even more vigilant as advice and rules are changed at short notice. As well as many people's holiday plans being cancelled, those people doing business overseas are also being badly affected. With the air bridges and quarantine rules all over the place it is quite amazing that any business is happening at all. Whilst there are many difficult stories from our members, we are also finding some encouraging news as Surrey businesses live up to their name of being a vibrant business community.
As the easing of the lockdown has progressed, Surrey Chambers has continued to deliver some informative virtual events, including an event sharing the many initiatives available to young people, who find themselves unemployed. One of these initiatives is the Kickstart scheme which allows Employers to take on a young person for 6 months, providing them with a great work experience. If a business has 30 places available they can apply to this scheme directly but if they have one or a couple they have to go through an intermediary. Surrey Chambers of Commerce will be taking on the role of intermediary and will be pulling groups of 30 businesses together to bid for their funding. This has already proved popular and we look forward to hearing from more businesses who want to join the scheme.
In spite of the uncertainty the  Chamber team continues to plan our Presidents awards at the Hilton Hotel Cobham, which will celebrate some of the heroes during the pandemic as and we are delighted that the Surrey Research Park will be sponsoring our Christmas event at Brooklands Hotel, where we will wave goodbye to 2020 and look forward to a productive and successful 2021! Now that we are all so used to virtual events, we will make a quick switch if necessary!
Are we avoiding Covid-19?
We continue to receive updates from Surrey County Council, who are watching the local Covid numbers carefully and are encouraging everyone to be vigilant in keeping cases of COVID-19 to a minimum. We would like to commend the comprehensive Employers guide to staying safe as they move back into the workplace. This is available via the Chamber and also on the Surrey County Council's website.
Forging ahead with International Trade
The news around the withdrawal agreement for leaving the EU doesn't get any clearer but the one thing we do know is that it is happening on the 1st January and we are busy preparing ourselves to support Importers and Exporters.
As people leave their current jobs, we are expecting that many of them will think about starting their own business and we are delighted to invite them to join our Start-up Academy. By becoming a member of the Academy we can help them develop their business alongside a group of other start-ups By utilising the expertise of our members, we can ensure the best advice and resources needed to develop a business whilst increasing their network. The Academy will take place once a month from the start date in October in whatever location is appropriate (Virtual or Live!).
Surrey Chambers of Commerce can be reached on 01483 735540, info@surrey-chambers.co.uk, @surreychambers