Latest News
University of Surrey appoints Kerry Matthews as new Chief Student Officer
28th June 2022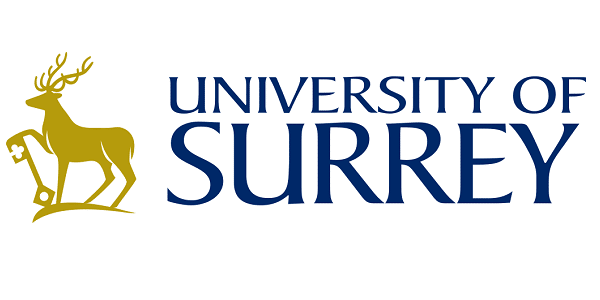 Following an extensive search process, the University of Surrey has appointed Kerry Matthews as its new Chief Student Officer, with responsibility for the delivery of the services and support necessary to provide an outstanding student experience, from enrolment to graduation.
Currently Director of Student and Education Services at the University of Southampton, Kerry will join the University of Surrey in September, in time for the new academic year.
Kerry Matthews, the incoming Chief Student Officer at the University of Surrey, said:
"I am delighted to be joining the University of Surrey at an incredibly exciting time. I'm looking forward to working with colleagues and our students to deliver on the University's ambitious plans and strategic focus on providing an outstanding student experience."
Professor Max Lu, President and Vice-Chancellor at the University of Surrey, said:
"Delivering an outstanding student experience, supporting the wellbeing of our students, and ensuring they have the first-class facilities and support needed to excel in their studies are our top priorities. With her great passion and leadership experience in student services and support, Kerry is well positioned to lead our ambitious strategy and initiatives to further enhance student experience."
Professor Osama Khan, Pro-Vice-Chancellor, Academic at the University of Surrey, added:
"I am simply delighted that Kerry will be joining us as Surrey's new Chief Student Officer. She holds responsibility on our Executive Board for ensuring we're delivering the student experience our students deserve and expect. Kerry will bring her years of experience in shaping and delivering university services for students, particularly in making the best use of digital technologies to help us deliver a truly seamless student journey."
The remit of the Chief Student Officer encompasses some of Surrey's greatest strengths, including:
Our Careers and Employment Service, where strong performance over many years has contributed to making Surrey's graduates amongst the most employable in the UK – contributing to securing the accolade of Sunday Times University of the Year for Graduate Employability 2022.
Harnessing the power and promise of technology to facilitate flexible learning and directly support students when and where they most need it.
Supporting the work already underway through our Widening Participation and Outreach team to ensure diverse communities can access a high-quality education at Surrey and are supported to achieve their full potential.
Oversight of our commitment to student welfare and wellbeing.