Latest News
Farleigh Creates A Buzz By Enrolling In Environmentally-Friendly Initiative
26th January 2021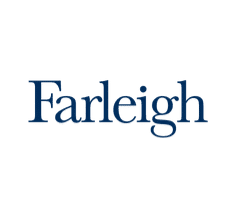 Farleigh Golf Club, Surrey, has reaffirmed its commitment to sustainability and environmental initiatives by signing up to the Operation Pollinator programme, which will see it commit to establishing a minimum of 0.5 hectares of new wildflower habitat around the golf course.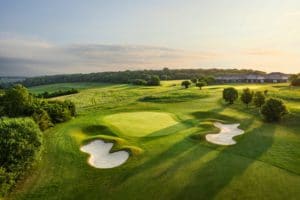 The 27-hole venue is always looking to improve its green credentials and has signed up to the scheme as part of its plans to enhance its seventh hole on the red loop and third on the blue to provide more outstanding habitats and food sources for a range of native bees and other pollinating insects across its golf courses.
Operation Pollinator provides the experience and advice to help landowners and farmers replace habitats essential for all pollinating insects. Pioneered by Syngenta research, it is recognised as one of the world's leading environmental initiatives.
While also improving the visual appeal and aesthetics of the stunning John Jacobs-designed course, which can be played as three different 18-hole loops, the club also wants to be a part of the long-term solution to maintain ecological biodiversity.
Research-driven trials have continuously proven that the creation of even small areas of dedicated habitat can significantly increase numbers of pollinating insects. Bumblebee numbers are continuing to decline, with some UK species on the verge of extinction. And these pollinating bees make up a fundamental part of the natural ecosystem with their pollination of food crops.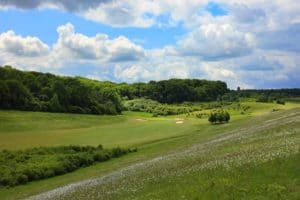 With golf courses across the UK occupying approximately 150,000 hectares of land, and with Farleigh set amongst 350 acres of picturesque countryside in the North Surrey Downs, they can play a vital role in providing pockets of sanctuary for wildlife.
James Ibbetson, Farleigh's general manager, said: "We are really pleased to be a part of such a fantastic initiative. With so much land, flora and vegetation, it would be almost selfish of us not to share this with the animals and insects which are so vital to our environment.
"By creating the best possible habitat for them to continue their essential cycling of nutrients, pollination, dispersion of seeds, as well as maintaining soil structure and fertility, all of which is beneficial to the world and the golf course, we're doing our bit to hopefully prevent the extinction of some of our critical pollinating insects, such as bumblebees, and continue the growth of grass and crops."
The Warlingham club is renowned for its beautiful surroundings, quality layout and unrivalled year-round course conditions, establishing itself as a prime venue for national PGA tournaments after recently hosting the PGA Fourball Championship and PGA Assistants' Championship.
Its well-presented fairways, USGA-standard greens and extensive range of practice facilities – which include a driving range, putting green and short game area – has seen it build an enviable reputation among golfers of all abilities.