Latest News
Take Part In The Air Ambulance Kent, Surrey & Sussex 30 For 30 Challenge
12th August 2020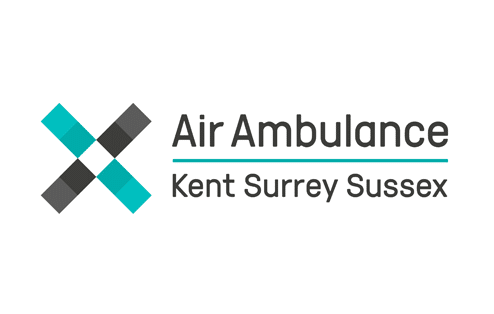 Air Ambulance Kent Surrey Sussex (KSS) is inviting Surrey businesses to take part in the charity's 30 for 30 Challenge.
Launched to celebrate KSS's 30th anniversary and to help raise vital funds, the 30 for 30 Challenge encourages participants to create their own 30-themed fundraiser during the 30 days of September. The fundraiser is focused on health and well-being, encouraging supporters to get up and get active, or take up a challenge that focuses on promoting well-being, like learning a new skill.
From giving up a favourite treat for 30 days to running 30 miles, taking on a 30-minute fitness challenge or reading 30 new books, the 30 for 30 Challenge is open to everyone.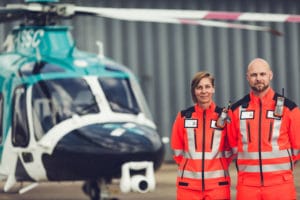 And through sponsorship from family, colleagues and friends, KSS hopes that the 30 for 30 Challenge will help the life-saving charity raise much-needed funds. In April, KSS launched its Coronavirus Emergency Appeal to cover the additional costs of operating its world-class pre-hospital emergency response service safely during the pandemic, and to cover a significant shortfall in its income resulting from the cancellation of all major fundraising events.
Although the Appeal has raised over £1m to date, enabling KSS to be fully operational at all times, the charity is still facing a shortfall of £1.9m that it must raise to ensure it can continue to save lives 24 hours a day, 7 days a week.
Commenting, KSS CEO David Welch, says: "This has been a momentous year for KSS. In February, we were honoured to receive a visit from HRH The Princess Royal, to launch our 30th year, and in March we became the first UK Air Ambulance service to be rated Outstanding by the Care Quality Commission (CQC) across all five of its inspection criteria."
"And then Coronavirus; an unprecedented challenge that has impacted us all. With a robust pandemic plan in place, we have been able to continue to support the NHS and serve our communities without interruption throughout this period – but the additional costs and loss of fundraising income are significant, and for the first time in our 30-year history we have had to launch an emergency fundraising appeal."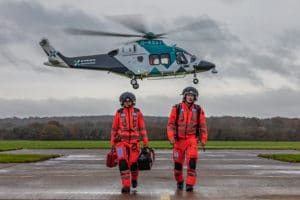 Lynne Harris, Executive Director of Income Generation adds: "We had a number of special events planned for this summer to celebrate our 30thanniversary and to thank the community for the wonderful support we receive. Although our plans have had to change, we hope that the 30 for 30 Challenge is a way for us to still celebrate this milestone and to help us raise critical funds, whilst being active and focusing on our well-being too."
"Thanks to extraordinary public support, over the last 30 years we have treated more than 30,000 patients with our world class, life-saving emergency care. Now, we are appealing for your help to make sure we can continue to be there for the next 30,000 patients who need us. Coronavirus has drastically impacted our fundraising plans in so many ways – including the decision to stop all canvassing activity for our lottery and our planned store collections, prioritising the health and safety of our canvassers, volunteers and the public that supports us. As a result, we have had to create new, innovative fundraising initiatives and we hope that the local community will get behind our 30 for 30 Challenge and help us to secure our future."
Operating out of Redhill Aerodrome and headquartered in Rochester, KSS provides world-leading pre-hospital emergency care whenever and wherever required to save lives and to enable the best possible patient outcomes. Covering Kent, Surrey and Sussex, KSS serves a population of 4.8 million plus those who travel through the area – one of the busiest in the UK. Its crews of pilots, doctors and paramedics fly over 2,500 missions a year.  KSS was the first (and is currently the only) 24/7 Helicopter Emergency Medical Service in the country. Of the £14m needed to sustain the service each year, 89% is raised by public donation and fundraising.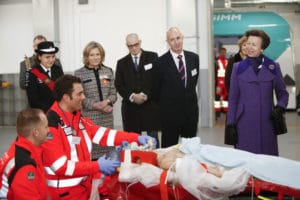 How to take part in the KSS 30 for 30 Challenge
It couldn't be easier to get involved. Simply make up an individual or team activity inspired by the number 30. You could do something for 30 days, a 30-hour run, walk or hop, anything, so long as it revolves around the number 30. You could even test your willpower by giving up your favourite treat for a whole 30 days. Then encourage your friends, family and colleagues to sponsor you for your 30 for 30 efforts and raise vital funds. We're launching 30 for 30 on 1st September as it's a month with 30 days in, but you can take on your challenge at any point.
Remember to tag @airambulancekss #kss30for30 on social media with any photos or videos of your challenge. You can email them to us as well at hello@aakss.org.uk
For further information about Air Ambulance Kent Surrey Sussex, please visit www.aakss.org.uk