Latest News
Raising a pint in support of Guildford's independent businesses
12th August 2020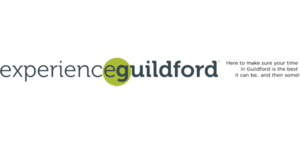 Independent Guildford business, Growlers & Cans, is launching a collaborative campaign with Blackham Images to showcase a range of the town's businesses that they feel deserve our recognition and support. The specialist craft beer taproom and bottle shop is urging us to get to know more about the people behind our much-loved local businesses with an innovative photography project. The walls of their taproom on Chertsey Street are adorned with the faces of numerous different small business owners in Guildford, and each fortnight they will be highlighting five individuals and the stories behind their businesses.
The launch of the initiative coincides with 'Shop Local Week', a UK Government campaign that runs 10th to 17th August as part of their #EnjoySummerSafely program. The campaign is designed to offer further support to the many independent businesses operating across the country and encourage people to 'shop local'.
Guildford is well-known for its eclectic mix of independent shops, bars, restaurants, hairdressers, and beauty salons, each contributing their own unique offering to the make up of the town. These businesses have been some of the hardest hit by the Covid-19 pandemic, but they have also been some of the most resourceful, and 'Shop Local Week' aims to galvanise consumer confidence in getting people back into their stores and venues.
Amanda Masters, CEO of Experience Guildford says;
"As a town, we couldn't do without our independent businesses, they are an integral piece of our retail and leisure mix. They help Guildford stand out as unique and different to our neighbours, driving our 'destination' status and drawing in customers from a large catchment area. Alongside this, they also offer an invaluable contribution to our local economy. We urge visitors to continue to support these businesses as they get back on their feet following lockdown, as collectively if we don't, we may lose some of them for good."
Commenting on the photo gallery initiative at Growlers & Cans, Maxine Martin, co-owner with husband Charlie says;
"Growlers & Cans will always support other local businesses. As customers emerge from lockdown, we wanted to create a project that celebrated the amazing selection of independent businesses that Guildford has to offer, and their very resourceful nature.
"Our photo gallery aims to give a snapshot of the faces in front of the town's local businesses, humanising the bricks and mortar by providing the stories behind them.
"It's so important to support the local businesses who support the area where you live, work and play and we want to encourage people to learn more about and engage with these businesses in a relaxed environment, by getting to know their 'locals' in our local."
With 40 businesses included in the gallery which went live in Growlers & Cans on Friday 7th August, the display will be updated regularly to focus on different personalities every fortnight.
To see the display in the flesh, visit the taproom at 24 Chertsey Street, Guildford or visit www.experienceguildford.com who will be publishing all the business profiles during the 8-week campaign period.