Latest News
BCC/Totaljobs: Skills shortages impacting businesses as labour market remains buoyant
21st November 2019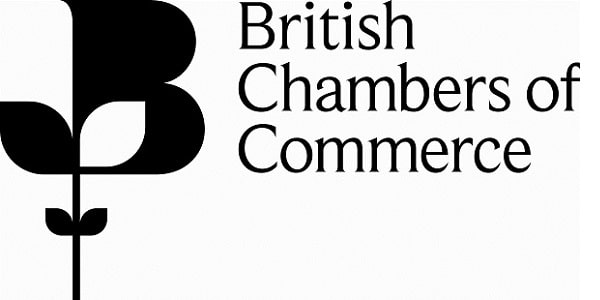 The percentage of UK firms facing recruitment difficulties has returned to previous highs, while one in four businesses expect to increase headcount according to the UK's largest survey of employers. 
Over half (54%) of British businesses recruited in the last three months, with nearly three quarters reporting recruitment difficulties, as skills shortages persist.
One in four (27%) British businesses plan to increase their headcount in the next quarter (Q4 2019), with two thirds believing their workforce will remain constant.
The latest Quarterly Recruitment Outlook from the British Chambers of Commerce, in partnership with Totaljobs, reveals that almost three-quarters (73 per cent) of businesses who attempted to recruit faced recruitment difficulties in Q3 2019, compared with 64 per cent in Q2.
Skills shortages were predominantly felt across skilled manual roles and professional roles, with 80 per cent of construction firms and 71 per cent of transport and distribution businesses facing difficulties recruiting the right staff. In the run up to Christmas, 70,000 transport and distribution roles were advertised on Totaljobs in Q3, receiving an average of 23 applications per vacancy.
Despite concerns over Brexit deadlock, labour market performance and expectations are holding up fairly well.  Only 11 per cent of businesses have decreased their workforce in Q3, with one in four businesses increasing their total headcount. Headcount remained consistent at 62 per cent of responding businesses.
Looking forward, one in four businesses plan to increase their headcount in Q4 2019, and two in three expect to keep their workforce consistent. Just 8 per cent of UK firms expect to decrease their headcount in Q4 2019. Supporting signs of a buoyant recruitment market, over 740,000 job vacancies advertised on Totaljobs in Q3 2019, with over 13 million applications made on the platform.
Although over half (54 per cent) of UK businesses tried to recruit in Q3 2019, just one in four (28%) micro- businesses attempted to recruit. In contrast, 75% of small and mid-sized businesses (250+ employees) and 90% of large businesses (250+ employees) recruited in the same period.
BCC Director General Adam Marshall said:
"Jobseekers will welcome the fact that many businesses are continuing to hire staff, but policymakers should be alarmed that skills shortages continue to bedevil firms – particularly in the skilled roles that will be needed to drive healthy manufacturing and export performance following Brexit.
"The next government must swiftly translate election promises into action and deliver more generous investment in high-quality technical and vocational education at all levels, alongside a flexible, fast and affordable immigration system that provides access to a broad range of skills. It must radically reduce upfront business costs so firms have the confidence and cashflow to back this up with on-the-job training and apprenticeships."
Patrick Wehrmann, CEO of Totaljobs said:
"The labour market remains one of the strongest pillars of the UK economy, and in the previous quarter, there were almost 750,000 vacancies advertised on Totaljobs, driving over 13 million applications from the UK workforce.
"Despite economic uncertainty, our latest research indicates that the labour market is buoyant, and with over a quarter of businesses looking to expand their workforce with an increased headcount in Q4, this looks set to continue.
"However, it's notable that skills shortages continue to affect businesses UK-wide, and as such, regardless of wider economic concerns, employers should be mindful that they are doing what's necessary to attract and retain the best talent on offer.
"Totaljobs research shows that workers are particularly driven by professional development and training, clear progression paths, and a healthy work-life balance. It's vital that employers put these things front of mind and continue to drive investment in their people in order to keep staff engaged, and drive business output during a dip in the economy."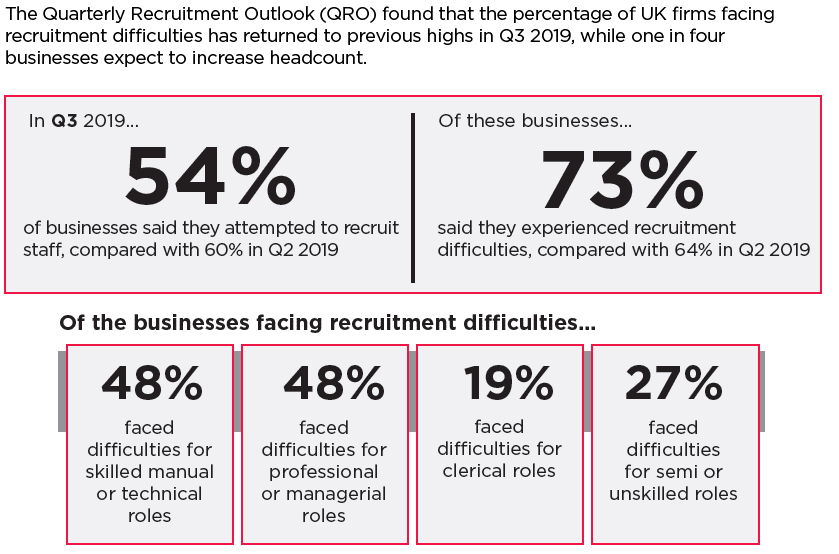 ---