Surrey Chambers Business Magazine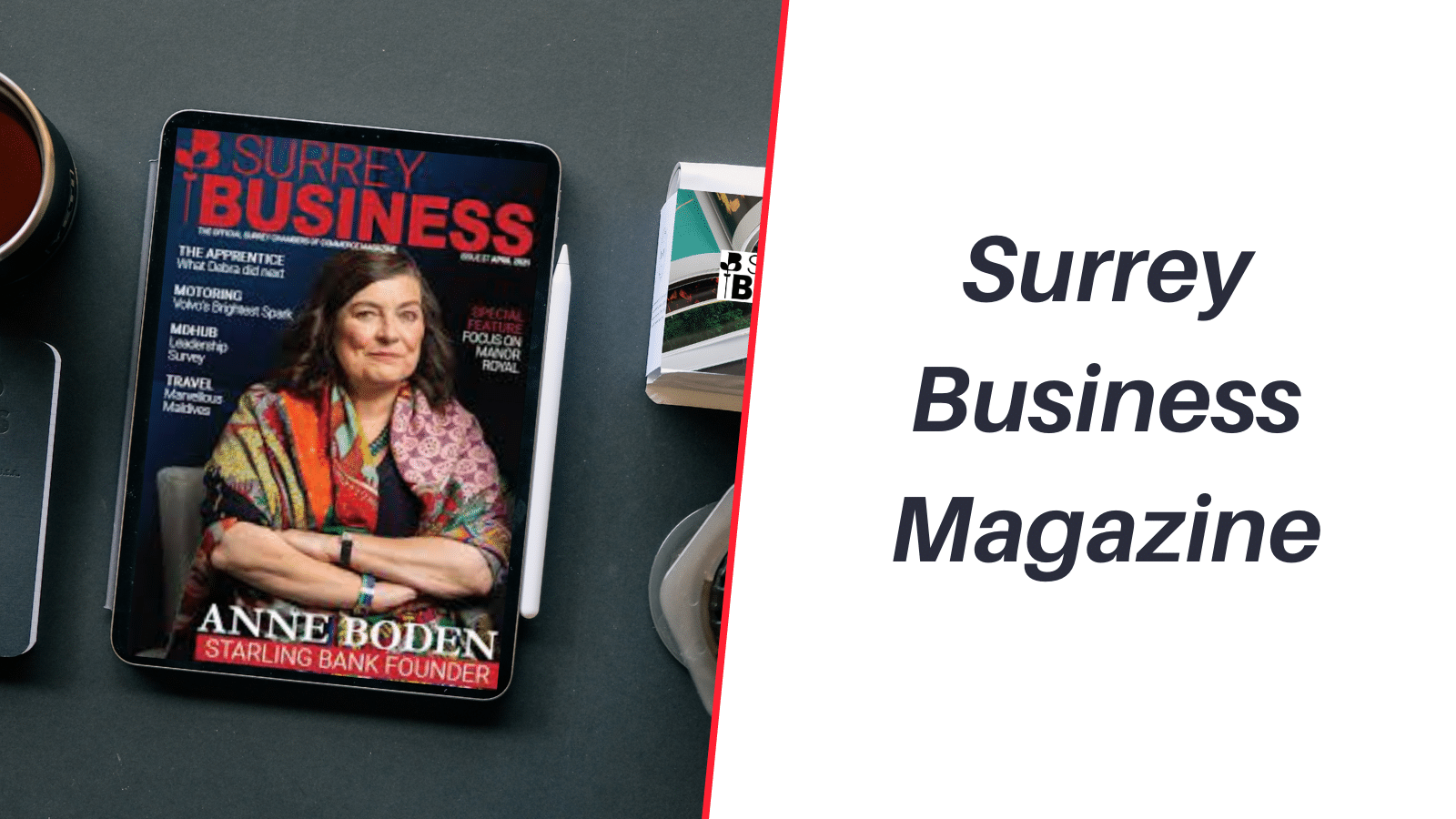 Surrey Chambers Business Magazine is a monthly publication that focuses on a range of topical issues relevant to businesses. Members of the chamber can submit their news stories free of charge. The magazine is directly mailed to every single member of Surrey Chambers of Commerce and distributed to companies throughout the county, and is a great opportunity for a company to raise its profile. If your business has something to say – Surrey Chambers of Commerce want to hear it!
Surrey Chambers Business Magazine is THE voice of business Surrey
This magazine combines the best of Platinum Business Magazine with a wealth of great stories, profiles and analysis from across our members. Surrey Chambers Business Magazine brings together inspirational entrepreneurial stories and thought leadership articles from top businesses across Surrey.
The glossy magazine is a complete guide to what is happening in Surrey business.
For more information about sponsored editorial, thought leadership features and advertising in Surrey Chambers Business Magazine please contact Lesley Alcock at Platinum Publishing Group on 07767 613707.
Please send your news stories with an image to Hannah Joslyn.