They said. You did.
4th March 2022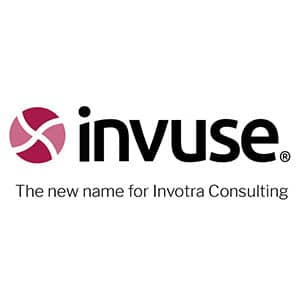 As conversations continue to migrate online, do you find it difficult to engage with your customers and ensure that the lifeblood of your business has the very best experience of you time after time?
Born in 2019, Invotra Consulting's life goal is to help your organisation to do just this; to better engage with your customers (both internal and external), to help you to understand their digital journey and – through better content and digital communications – help you become the voice of your end user.
This may sound complex, but in our experience it all starts with understanding your audience. Who are they, what do they want/need, how are you supporting them and what are the challenges that need to be overcome?
So where do we fit in? Invotra Consulting specialise in empowering organisations like yours to:
transform your user experience (UX) – how users find and engage with you and your content
enhance user accessibility – how easy it is for all customer groups to engage with you – and
sculpt your content strategy – how you plan, manage, execute and deliver value adding content to your users.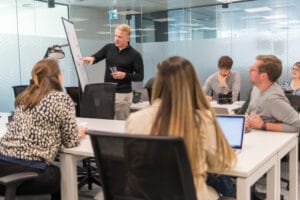 "In our experience building a new website or digital application is more than just a pretty design; it needs to be driven by the voice of its users. We're proud to raise awareness and support organisations to tackle a whole range of issues and to make positive change through digital experiences."
Jamie Garrett – Invotra Consulting Managing Director
We've had the pleasure of working on a range of digital transformation and innovation projects for organisations of all sizes. From local businesses and trusts, through to central government departments including the Houses of Parliament, the Home Office, Department for Work & Pensions (DWP) and the NHS, we've applied our know-how to create better journeys and empower change that makes a difference – like halving website bounce rates!
But what truly sets Invotra Consulting apart is our people. Every member of our team is not only a specialist in their field – UX, Accessibility and Communications – but is passionate about empowering you and your teams to be the voice of your end user. As such we put value in building strong relationships from the outset.
As an Executive Partner of the Surrey Chamber of Commerce, Invotra Consulting transform the digital experience of your customers.  We're excited to hear more from you about the challenges and aspirations you have for your digital transformation and communication strategies.
Talk to us about your customer – your goals for their journeys – your content strategy and how to make it more accessible, and finally your aspirations to help your users find what they need, when they need it most.
Your customers are your lifeblood; so how are you responding to what they need now and becoming the voice for their future?
For more information: https://invuse.com