Mental Health First Aid Training
22nd July 2020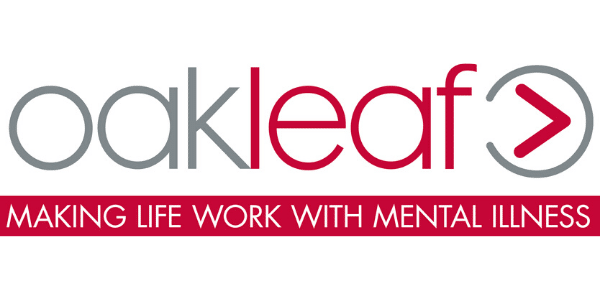 It is safe to say that the widespread Covid-19 lockdown has caused seismic changes to our daily habits and routines. Perhaps more importantly, regular sources of support, like counsellors and charities, are under severe strain themselves. We want to stress that our role as a community is now important than ever to create environments and tools that promote positive wellbeing and cement the fact that we are all in this together; no one is on their own and help is always available.
We are therefore proud to announce that three more members of #TeamOakleaf have officially undertaken Mental Health First Aid Training in the early part of this year (pre-Covid) and can now be considered certified Mental Health First Aiders.
You might be wondering, what is a mental health first aider? So, we've gathered together some newly qualified Mental Health First Aiders who would like to share their thoughts on why they decided to take the MHFA Course and what they took away from the training.
While it is a legal requirement to have physical first aiders situated in the workplace, we are still a long way off from seeing mental health treated in the same way. The good news is, conversations about Mental Health are now being brought to the forefront during the current pandemic, which aligns with MHFA England's hopes to create a society where everyone's mental health matters.
The courses aim is to provide you with a deeper understanding of the issues that impact on and relate to people's mental health as well as teach you practical skills that can be used every day, including being able to spot the signs and symptoms of mental health issues and feel confident guiding people towards support.
"I was fortunate to attend an MHFA Training Course put on by the team at Oakleaf. I was interested to take part in the course as I already had some understanding of mental health issues from personal experiences but wanted a more formal introduction to the subject as well as structured training on how to implement support networks in the workplace and beyond.

"The two-day course covered everything I'd need to know as a Mental Health First Aider and catered to our group consisting of people with a range of experience with mental health issues. I was provided with a great platform to be able to learn and discuss complex mental health questions that are often overlooked in day-to-day life, helping to alleviate much of the stigma surrounding the subject, and clearing up areas I didn't have knowledge of before attending the course.

"I thought I was quite clued-up on these issues, but the course has given me a new perspective on Mental Health… I think everyone should attend one of these courses!"

Will Mercer, Head of Video Production at Delivered Social
The MHFA training includes guidance on non-judgemental listening, asking open questions to assess the individual's needs and signposting them to professional help. The framework is returned to again and again throughout training, to encourage its use in a variety of scenarios.
The training usually takes place in a classroom set-up and is peppered with interactive exercises, such as games of true or false, role play and watching short films and animations. At the end of the course participants are given the weighty textbook they have been referring back to throughout, for future reference.
Reassuringly, you don't have to be a mental health expert to go on the course. While some people in the group might have more knowledge than others, the instructor spends a lot of time going back to basics to make sure everyone is up-to-speed and does a lot myth-busting to break down any misconceptions they might have had.
"Since taking the course, I've found the skills taught to be invaluable. When faced with loved ones or colleagues going through difficult situations, I learned that the trick is not to try to find the solution but to instead, direct people to the right support and help. I now feel confident that, should someone approach me with a mental health concern, I would be able to support them.

"The training has made it easier to have direct conversations about mental health, and I encourage anybody that is suffering to speak to either a counsellor at work through your employee assistance programme or simply reach out to a friend or family member who can signpost you to the help you need.

"It is incredibly important to know that it is okay to ask for help; no one should suffer in silence. That first step may be difficult but after that, it will get easier."

Enya Galway – Digital Marketing Officer at Oakleaf
Anyone who has supported someone through mental health issues will know the toll it can take on your own wellbeing. This is why a large part of the training is also centred on self-care. Not only are participants given permission to leave the room at any time during a training session should it be at all triggering, but they are encouraged to remember to also look after themselves while supporting another person – think of it as putting your own oxygen mask on first.
As more organisations move to remote working, human connection has never been more important. These social distancing measures can increase feelings of loneliness and isolation, which are risk factors for mental ill health. Fortunately, the principles of MHFA are the same whether you are supporting someone face to face or from a distance.
There is so much information about mental illness and mental health; the course takes away the confusion and complication, breaking it down to something really simple so that you can proactively help and look after yourself as well as others.
"I wanted to undertake the mental health first aid course to develop my wellbeing coaching practise and extend the support I am able to give to clients and colleagues. The 2-day course was packed with information but very practical with lots of opportunities to practise.

"Our session leader, Dan, was extremely knowledgeable and able to bring a wealth of valuable experience to support our cohort in a relaxed and enjoyable learning environment. I am now much more confident to spot the signs when clients are struggling with their mental health and able to provide additional support.

"I would thoroughly recommend this course and the additional support that the wonderful team at Oakleaf have provided in accessing the course and supporting resources."

Paul Cliff, Principal Consultant at NorthFace Consulting