Managing risk: key considerations for owners and directors in protecting your business
3rd March 2021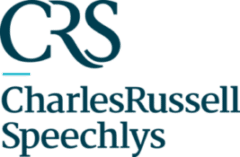 Katie Bewick and Charlotte Healy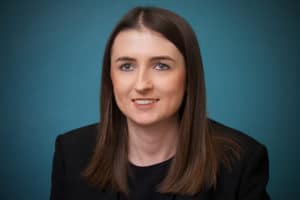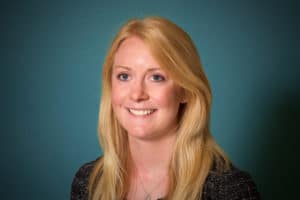 We have now taken a large stride into the New Year. Many businesses will still be dealing with the impact of – and dare we use the word – "unprecedented" 2020 on their businesses, but will also be assessing what 2021 has in store.
The evolution of national and international commerce (either organically or due to an external factor such as the pandemic) can create new opportunities for SMEs, but it can also create vulnerability in the supply chain.
When faced with difficult situations, the instinct may be to batten down the hatches, look to cut costs (by cutting ties with third parties) or seek to enforce contractual rights and litigate, for example in relation to unpaid fees/ non delivery of goods. This itself creates its own problems and will not necessarily solve all solutions in the short term. Realistically, it will use up valuable management time and create further costs which are unlikely to be recoverable, particularly if counterparties are struggling financially.
What can businesses do to mitigate risk?
Assess the bigger picture: maintain a dialogue with key third parties and discuss how they are adapting and how best companies can work together. Negotiating a mutually acceptable solution is often preferable. Some of those suppliers may be in financial distress and so it may be better to consider ways of protecting the relationship in the longer term.
Review your contracts: and do so before taking any decisions to suspend supplies, cancel orders or terminate altogether.
Consider varying payment terms: if that is possible for both parties, to assist with cashflow. This could help to generate and maintain important goodwill.
Consider alternatives: for example by building stock levels to ensure they can remain stable if there are breaks elsewhere in the supply chain (subject to a careful review of your terms to ensure there are no breaches by using alternative suppliers).
Check insurance in place as to what losses could be recovered: A recent Supreme Court decision has offered companies a lifeline where they have suffered business interruption.
Be alive to regulatory issues: this is not only to ensure ongoing compliance as the manufacturing of products change (thereby avoiding product liability issues), but also ensure businesses are aware of health and safety measures being introduced in the wake of the pandemic. More of this below.
If unsure, always take advice.
We take a brief look at some of these issues in more detail below, which may assist businesses and their owners and directors navigate the current climate.
Commercial considerations – what if there is no option but for a party to exit a contract?
Well-drafted terms and conditions will deal with different scenarios giving rise to a party's ability to terminate a contract and it is important that these are carefully assessed. Businesses will need to review legal agreements in place to ascertain a) how they may be in breach by delays and disruptions in their supply chain, b) what the ramifications might be if they seek to switch supplier and terminate and c) what remedies the same business may have if they are on the receiving end of a party trying to terminate an agreement.
A contract is terminated when one party to it elects to exercise a right to bring the contract to an end.  That right arises (1) at common law and/or (2) by the express terms of the contract. When a contract is terminated, all future primary obligations under the terms of the contract fall away. However, be aware that obligations continue to arise, such as the duty to pay damages for breach of contract and other post termination obligations.
The terminating party must ensure that they comply with all procedural requirements to terminate both in common law and the contract, to ensure it is done properly and within the required timeframes if applicable. This can be quite a complicated and potentially risky area so a terminating party should be mindful of the potential risk of a claim against them for wrongful termination and/or repudiatory breach and so advice should be sought before doing so.
A repudiatory breach does not automatically terminate the contract.  Instead, the non-defaulting party must expressly elect to accept the repudiation and terminate the contract or affirm the contract.  In both instances, the non-defaulting party is entitled to claim damages.
What if the parties are not in agreement?
Following a decision to terminate, parties should review the contract for any clauses that prescribe a dispute resolution procedure, which may include arbitration, mediation or litigation, as this will specify the course of action to be taken in case of a disagreement and have practical implications on the future conduct of the party.
Following Brexit, there have necessarily been some changes affecting how UK corporates contract with overseas companies within the EU. A top tip would therefore be for businesses to review whether there are governing law and jurisdiction clauses in their contracts and seek to negotiate the inclusion of an "exclusive jurisdiction" clause in favour of the courts of England and Wales. Such a clause is likely to be respected by the courts of most jurisdictions and provides certainty during this uncertain period.
Health and safety considerations: is your business prepared for Covid-19 workplace inspections?
In the past few months, the Government has focused the nation's attention on the failure of the minority to comply with social distancing rules (for example, making arrests on park benches) but experts and unions have warned that unsafe workplaces may be playing a bigger role in fuelling the pandemic.
The Health and Safety Executive (HSE), the regulator for workplace safety, has introduced spot checks and random inspections (including by telephone and on-site visits) at workplaces across the country to ensure they are Covid-secure. So far, the HSE has carried out more than 32,000 on-site visits during the pandemic. It is important to be prepared and have documentation to hand to evidence the measures you are taking. The HSE has found that common areas requiring improvement include poor ventilation, lack of site-specific risk assessments and hand sanitiser being too far away from workstations to be used regularly.
Sometimes the spot checks are unannounced. If you receive a call or visit, participate (but be careful what you say) as failure to do so could lead to enforcement action. The HSE's overall aim is to support businesses, but where businesses are not managing the risks of spreading coronavirus, they will take immediate action by providing warnings / guidance, closing businesses until they are made safe, issuing enforcement notices and prosecuting businesses (and increasingly, individual directors and managers) who fail to comply. When in doubt, take advice at an early stage as such action could prove fatal for businesses during these unprecedented times.


Katie Bewick: +44 (0)1483 252 618 Katie.Bewick@crsblaw.com

Charlotte Healy: +44 (0)1483 252 618  Charlotte.Healy@crsblaw.com