Latest Updates From Surrey Chambers CEO – November 18th
18th November 2020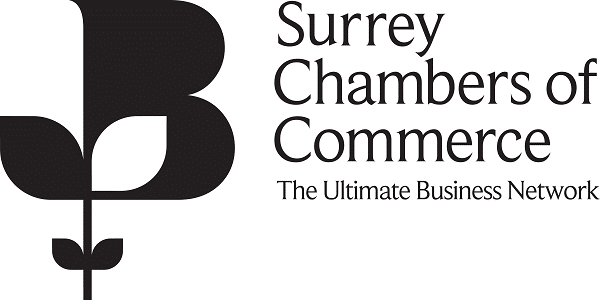 As we enter the third week of the second lockdown, businesses are reviewing all the changes that have happened during the last 8 months. The flexibility of working from home has become a norm for many organisations and we are seeing offices being downsized, not just because of less people but as a response to the new working models. Whilst the furlough extension and self-employed support extension has been a great help to many there are still significant numbers of people who have been left out and we continue to lobby for them to central government. Businesses should still be considering the government backed loans, extended to the end of January 2021.
The strength of the British Chambers of Commerce (BCC) network
Over the last 8 months Surrey Chambers of Commerce has spoken to hundreds of businesses and shared many stories and situations with the National Chamber network via our regular zoom calls. The co-ordination from Adam Marshall, Director General of BCC and his team to synthesise all this feedback from us and 52 other UK Chambers has been amazing. The power of the network can be seen by the responses from Policy makers. Government Departments now come to the network and ask for our input into policies and schemes and whilst we don't always achieve the ideal outcome, we definitely get the best "possible" result. Surrey Chambers mission is to connect, promote, support and represent our members and never have we had such a good opportunity to represent!
Kickstart scheme will help unemployment
As a Gateway organisation, Surrey Chambers of Commerce is supporting businesses in applying to take on a Kickstart Placement if they require less than 30 placements. This scheme has been set up by the government to support young people, who have been badly hit by the events of the last 8 months but also to help employers to take on a fresh recruit for 6 months to help get the business back up to speed. We are really delighted that we have now received over 500 requests for roles in just about every sector and every function from 120 local businesses. Although it is taking a while to set this scheme up our local Job centres are ready and eager to start matching young people with the huge variety of placements on offer We will be sharing success stories over the course of the next 12 months and look forward to seeing the development of both the young people and the businesses. Call us if you want to join in. The scheme will be available for the whole of 2021.
UK Transition
As the 1st January gets closer the Surrey Chambers International Trade team gets busier but is also expanding to help meet demand. We welcome Elsa Rizou as she joins our team of four, supporting businesses to prepare for the changes. This Friday we are running the first of a number of focussed events, ensuring that businesses get the opportunity to ask questions of real specialists in their area. Zoom will be enabling us to create virtual rooms covering Regulation and certification marking, Tax, Food and Drink labelling and packaging, Digital, e-commerce and data protection, Customs, borders, tariffs and documentation and people. We do recommend ALL businesses visit www.gov.uk/transition and use the checker tool to identify areas where their business may be affected and what actions they may need to take to prepare.  And also keep an eye out for further Chamber events.
Surrey Chambers of Commerce can be reached on 01483 735540, info@surrey-chambers.co.uk, @surreychambers