Latest Updates From Surrey Chambers CEO – June 30th 2021
30th June 2021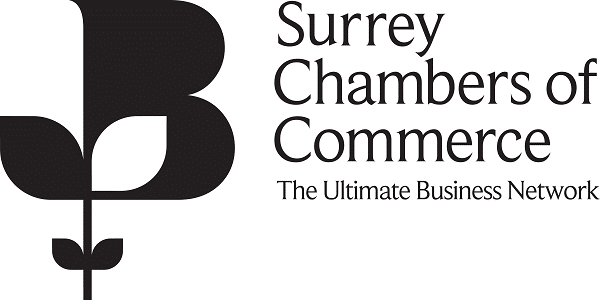 In spite of the delay in full opening on the 21st June, Surrey Chambers has now run a few Covid safe in-person events. There is no doubt that people are excited to be connecting once again with the rest of the business community, providing it is done in a way to protect all involved. Going forward there will be a combination of virtual and in-person events and at Surrey Chambers we will listen to our members and respond to their needs.
We are delighted that Guildford Shakespeare Company went ahead and launched it's Summer Programme making sure that everything was safe for their audience and in spite of some rogue June weather their fantastic cast and crew are having a very successful run. At the time of going to press there will be a few remaining performances of "She Stoops to Conquer" and tickets to the full run of "As You Like It" will be available from their website.
International Travel
Whilst there has been huge press coverage about holiday travel, we have also been monitoring the effects of not being able to travel on business. The current situation is stifling firms' ability to reconnect with overseas customers and suppliers or cultivate the new business relationships which will help power the recovery. Our lobbying is focused on getting the government to do everything it can to continue to drive down the cost of the tests required for business and leisure travellers. These costs must not be allowed to become an impediment to the viability of businesses, or on UK firms chances of staking a place in growing markets.
Start-up Academy
After the success of last year's Start-Up Academy, Surrey Chambers, in partnership with the Login Business Lounge, and sponsored by Surrey Heath Borough Council is delighted to announce the return of the Academy for 2021. This last year has been a challenge for many businesses and we understand the importance of having a support network as a business owner. Members of the Academy can work alongside their peer group and grow their business. By utilising the expertise of our members, we can ensure that they receive the best advice and resources needed to develop their business and increase their network. The Academy sessions will take place once a month from September followed by a celebratory graduation ceremony at the end of the sessions. Key areas of business will be covered in depth, with an informative session in the morning, followed by an interactive session in the afternoon. We are keen to see potential delegates contacting us for more information.
Business Awards
It is that time of year when we are looking for some great entries for the Surrey Business Awards. With many different categories to choose from we hope to be celebrating dozens of businesses at the awards ceremony in November so if you haven't already done so, do think about entering. All the details are on surreybusinessawards.com. The evening in November promises to be a fantastic celebratory event.
Surrey Chambers of Commerce can be reached on 01483 735540, info@surrey-chambers.co.uk, @surreychambers www.surrey-chambers.co.uk