Latest Updates From Surrey Chambers CEO – July 29th 2021
29th July 2021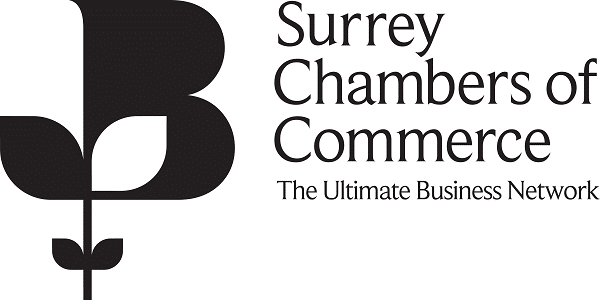 Complicated Skills and employment situation
As Covid-19 restrictions are lifted, it may seem surprising that Chamber member businesses across most sectors and regions are reporting widespread staff shortages and recruitment difficulties. The pervasive skills shortages that employers experienced before the pandemic, particularly in Surrey, have not been resolved and are beginning to bite, once again, as the economy reopens.  Changes in the labour market resulting from the pandemic and other policy interventions appear to have exacerbated the problem. In particular, the sectors relying on lower skilled and/or seasonal workers face immediate challenges to full reopening, as many job vacancies remain unfilled. Having reopened, some venue businesses are being forced to close again temporarily because of staff shortages. We are talking to government on ways to address this.
Covid update
The rise in Covid cases is now creating serious problems for employers as increasing numbers of people are required to self-isolate.  In some cases, the current self-isolation requirement has resulted in entire shifts of staff being unable to attend work.   Some firms have been forced to close temporarily and others are struggling to maintain normal operations with the resulting staff shortages, particularly in hospitality, catering, meat processing and haulage.  Moreover, the Government has announced that the self-isolation requirement will not be removed until 18 August, nearly a month after the full reopening of the economy, and, even then, it may not benefit employers whose workforces are often younger and so much less likely, through no fault of their own, to have received two vaccinations.
Members report that staff in retail and hospitality are expressing concern about customers not being required legally to wear face coverings and the removal of social distancing rules. Industry sources also confirm that there is a clear risk that enforcing business' own requirements on masks for customers creates a risk of violence and abuse. Together these may hinder staff recruitment and retention. Users of public transport may be reticent to travel to work, fearing the risk of Covid-19 transmission, particularly following the removal of the legal requirement to wear face coverings.
Kickstart developments
We are excited to be looking for our second Kickstart placement. Emily White, our first Kickstarter, is taking up a permanent role with us as a result of her placement so look out for her in the coming months. The Kickstart Scheme has given businesses and young people alike a fantastic opportunity to try out a potential role. At a time when businesses are working their way back to growth the scheme has really helped them to ease back to things, whilst helping young people to gain great employability skills. The scheme is open until December 31st and we are delighted to hear that we now also have a route for sole traders to take on a Kickstarter. We hope that many of our local sole traders will be in touch to secure the input of a young person for 6 months.
Face to face events starting to feature
Last week we held our Annual Summer BBQ at Harry Edwards Healing Sanctuary.  For many, this was their first physical event since lockdown, as well as for some of the Chambers team. It was a pleasure, however, to be able to meet many of our members face-to-face again, with delicious BBQ food and charity raffle in support of Surrey Coalition of Disabled People. We also held our first Surrey Young Professionals event of the year, and what a delight it was to be able to network with some amazing young professionals again in a physical environment. Whether you are new to the world of networking, or simply wish to brush up on your networking skills, our Surrey Young Professionals is here to connect like-minded people. We also managed to utilise LinkedIn by successfully connecting all the attendees on the platform. It appears the world of business cards is slowly fading away!
Surrey Chambers of Commerce can be reached on 01483 735540, info@surrey-chambers.co.uk, @surreychambers www.surrey-chambers.co.uk