Latest Updates From Surrey Chambers CEO – April 22nd 2021
22nd April 2021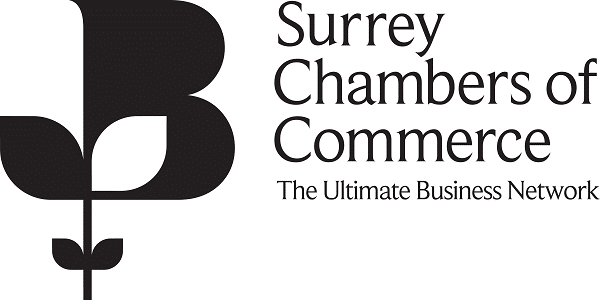 Louise Punter-CEO Surrey Chambers of Commerce
Progress is being seen
The sunshine was welcome last week as venues started to open their doors for outside service with changes affecting both businesses and their customers put in place. Businesses must display an official NHS QR code poster and have a system in place to request and record contact details of customers, visitors and staff. One change to the previous system is that all members of a party must now check-in or provide their details, rather than just a lead member. As an increasing number of people begin to use public transport to return to work and shop, the Rail Delivery Group (RDG) has published guidance for businesses on simple, proactive steps that they can take to ensure that both employees and consumers can travel confidently and safely.
What are businesses saying?
A survey from Surrey Chambers and the rest of the British Chamber Network has been shared recently, which demonstrates that we still have a long way to go to get back to the pre-covid levels of business activity.
The British Chambers of Commerce's Trade Confidence Outlook for Q1 has revealed the stark issues facing UK exporters in the first months of this year. The survey of more than 2,900 UK exporters, including those in Surrey, revealed that the percentage of firms reporting decreased export sales had increased to 41%, up from 38% in the previous quarter. Whilst our Quarterly Economic Survey earlier this month demonstrated that domestic sales had continued to recover towards pre-pandemic levels, these findings show exports not only failing to recover but falling back. Many businesses are telling us that their ability to continue trading is at risk due to issues arising from the UK-EU Trade Agreement. In response, Government has taken a step in the right direction with the establishment of the £20 million SME Brexit Support Fund, and we urge local businesses to apply for it. The difficulties exporters are facing are not just 'teething problems'. They are structural issues that, if they continue to go unaddressed, could lead to long-term, potentially irreversible weakness in the UK export sector. We work with over 500 exporters and are now working with many more as well as importers so we are calling on both the UK and EU to get back around the table and produce solutions that reduce trade barriers and give exporters a fighting chance.
Great support for businesses
This week sees the final session of our first Start-Up Academy, an incredibly successful project delivered by Surrey Chambers, Surrey Heath Borough Council and login business lounge. This Academy has been so successful that we are launching Academy number two with the next cohort starting in September. At a time when starting a business is an option for many, we are keen to improve the survival rate of those start-ups.
We are also dedicating the last week of April to focus on our wellbeing and to express the importance of being kind to ourselves – we have, after all just experienced 12 months of a global pandemic and deserve to take time out of our busy schedules to focus on our health. We will have a number of events taking place that week, details of which are on our website. We firmly believe that caring for one's wellbeing and that of employees will have a real impact on the success of a business.
Surrey Chambers of Commerce can be reached on 01483 735540, info@surrey-chambers.co.uk, @surreychambers www.surrey-chambers.co.uk