Latest Updates From Surrey Chambers CEO – 7th October 2021
7th October 2021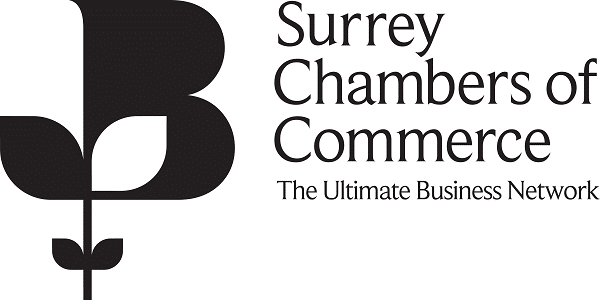 It is difficult to know what to focus on as we head towards the winter, with some key challenges facing us. As furlough comes to an end, we are facing a number of shortages, probably the most impactful in the short-term being fuel, brought about by a shortage of HGV drivers. Chambers of Commerce have been warning Government about critical labour shortages for months now – not just in the food and haulage industries but in hospitality, construction, the care sector and elsewhere in the economy. In fact, every business we speak to is struggling to recruit. We are also on the look-out for a new member of our team to help us grow our membership base. This is an exciting opportunity so feel free to share it with friends, family and colleagues.
Supporting young people
There was some positive news in Rishi Sunak's speech at the Conservative conference.
With businesses experiencing acute skills and labour shortages, it's vital that everyone can access work and training opportunities so two of the schemes supporting this have been enhanced. A four month extension of employer cash incentives for hiring new apprentices has been put in place, although we really need to see this grant extended to the end of 2022. This will allow more time for those smaller businesses still recovering from the pandemic to create new apprenticeship opportunities that will increase technical skills in the workplace, tackle skills shortages and boost productivity. In our creative area of Surrey it is great to see the increased investment in training for developing industries involving AI and innovative technologies. These skills will support employers in key sectors for our economy going forward. As a Kickstart Gateway linking employers with young people benefitting from a 6-month placement, we were encouraged to hear the scheme will be extended to the end of March 2022. There are still many more businesses keen to support these young people, whilst gaining a fresh pair of eyes in the business. It would make more sense to extend the scheme further, to the end of 2022, and broaden the eligibility criteria, to ensure more young people can benefit from the scheme, however, this will give us time to make more matches.  It is so encouraging when you hear comments like:
"I'm not even just saying this, this is one of the best ideas from the government in years, it's helped me so much. My confidence to walk into a workplace is completely different and I feel so lucky to have a job that I'm so interested in." Kickstarter placement
International Trade
At Surrey Chambers we are hearing from firms of all sizes about the daily challenges of the new trading terms for EU exports and imports since they started on 1 January. Many have found themselves wrestling with issues around VAT, export health certificates, and origin certification for the first time. We were ready on day one for this challenge and have continued to provide practical solutions around how best to facilitate trade and market access for our members. The government has just announced the Europe Export Support Service and we hope it will prove complementary to our support and allow even more businesses to benefit from our expertise. Unfortunately, many firms have given up exporting to EU customers since January, while others have found the new barriers to trade in goods and services a massive financial and logistical burden.  We need to work in unison to encourage more international Trade.
Surrey Chambers of Commerce can be reached on 01483 735540, info@surrey-chambers.co.uk, @surreychambers www.surrey-chambers.co.uk