Latest Updates From Surrey Chambers CEO – 5th June 2023
8th June 2023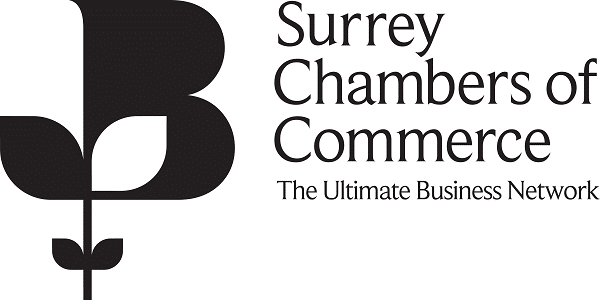 We have now submitted a final version of the Local Skills Improvement Plan (LSIP) report to the Department for Education to review. A huge thank you to all the businesses that have taken the time to share their feedback about their skills gaps and challenges. It is this insight that has formed the basis of the report and key recommendations. The support of wider partners has been invaluable in helping to deliver a successful project, and we look forward to continuing this collaborative working. Once the LSIP report is signed off by the Secretary of State, we will publish it on the Future Skills Hub and begin "Phase 2"… so watch this space!
In line with our ongoing championing of employers developing and upskilling their teams the Chamber has a number of offerings to help businesses increase their knowledge in different ways.
International trade Forum
Surrey Chambers of Commerce, supported by Woking Works are bringing International Trade to the Light Box, Woking on the 21stJune to help anyone thinking of exporting or already exporting. We will hear from businesses that are seeing success overseas and we will make introductions to the organisations which support businesses to grow their international footprint.
Multiply
We are delighted to be delivering a second set of Multiply workshops this year designed for working people who want to improve their number skills. In two half day sessions we aim to upskill anyone who would benefit from a refresher on all things mathematical.
Exciting new online training programme
By working with our multi-talented members, we have been able to bring together a series of topical online workshops, giving the attendees a taste of the important things affecting businesses. So far, we have booked sessions covering Sales, Artificial Intelligence, LinkedIn and Psychological Safety at work. We always have our ears to the ground to take soundings on what people are looking for, so any suggestions are always welcome.
Keeping businesses up-to-date with available support
Surrey Chambers is holding an event with DWP, who will explain how they can help employers, their business and their employees. We will be discussing the benefits – and challenges – of how small and medium businesses can benefit from having a clear IWP (in-work progression) pathway. For some businesses, paying more or offering more hours may not be a viable solution for improving staff retention at the current time, however considering flexible, family/carer friendly working patterns, opportunities for training or time off to attend training and upskilling line managers to have meaningful career conversations with their staff, might be alternatives to consider. They will also be doing some 'myth busting' about Universal Credit and explaining the funding opportunities they have for childcare, training and access to opportunities for CV writing, digital upskilling and careers advice. This is a great opportunity to take advantage of support that is readily available.