Latest Updates From Surrey Chambers CEO – 4th September 2023
11th September 2023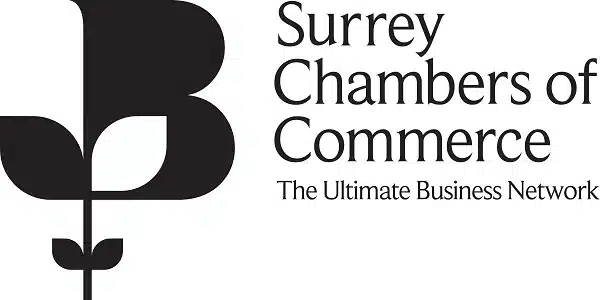 One of the challenges we all face is information overload, which can result in missing some really exciting initiatives. At the Chamber we work on being the eyes and ears on behalf of businesses to make them aware of things that will benefit them.
Upskilling
We have been delighted by the response to our on-line training sessions, delivered by members and complimentary to members. Next up is "Getting more sales with LinkedIn" led by Anita Saini of HX Solutions. We can really recommend these sessions packed with top tips from professionals.
Bookings are also coming in for our Accessing untapped talent events. These are a great opportunity to find out how to access great employees through different ways of recruiting. We are running these in 3 locations so everyone should be in striking distance of one of them. In Surrey there are around 12000 autistic people, many of whom would love to be working but they find the application process a real barrier. Once they secure a job, they become key employees and contribute a great deal to the business. In addition, there is a great deal of support available to help employers to understand the kind of adjustments they may need to make. We hope to see many businesses at our first event in Guildford 0n 13th September.
Local Skills activities
One of the discoveries made in our Local Skills Improvement Plan work was that there needs to be better connections between employers and skills providers. We are addressing this with a fantastic event coming up at Farnham Castle on the 19th September. But there are many other organisations also helping to increase this type of interaction. Business Runnymede is delivering an informational event on 28th September badged as an opportunity to help businesses to navigate the complex recruitment, skills, and training landscape. Speakers will include representatives from the Apprentice & Skills Hub, Elmbridge and Runnymede Youth Hub, the Richmond Fellowship, local skills providers and Enterprise Holdings. Such a great way to increase knowledge whilst meeting other local businesses.
The Woking Means Business exhibition.
Also coming up fast is this business exhibition taking place at Woking Leisure Centre on Wednesday 11 October celebrating its 20th anniversary. Following a pre-show Breakfast the exhibition will open, with nearly 70 exhibitors displaying their products and services, ensuring another good use of time. Visitors can pop along for free and meet many small and medium sized companies offering everything from print, design, HR, design, websites, photography, displays, IT support, promotional gifts, therapies, garden offices, ergonomic furniture and much more besides. Businesses will also have the opportunity to meet Woking and Surrey Chambers of Commerce and learn even more about local support available.
Meanwhile in Westminster…..
Our national network of Chambers has created an action plan to present to all political parties. We are calling for urgent action from politicians to stimulate economic growth across the UK. Among the key asks are; Better planning for business so that firms are not squeezed out of towns and cities; Introduction of flexibility in the apprenticeship levy to support everyone in the workplace; Strengthened UK-EU co-operation to increase bi-lateral investment levels; Dramatic energy grid upgrades to ensure there is sufficient network capacity to meet modern needs. Action on these key issues will make a significant difference for the tens of thousands of businesses we represent.  The economy thrives when business and politicians work in partnership. British firms need action, certainty and clarity from politicians – now more than ever.