Latest Updates From Surrey Chambers CEO – 4th May 2022
4th May 2022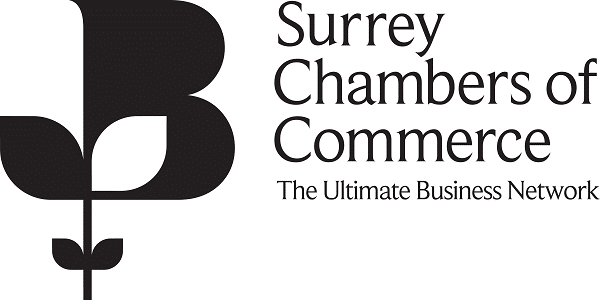 Surrey Business Expo
Last week's Business Expo was an absolute roaring success with many old acquaintances meeting up as well as many new connections being made. The exhibition was packed with a variety of local exhibitors showcasing their products and services and there was something for everyone. The Seminar programme, Surrey Chambers sponsored and co-created with the excellent organisers, managed to attract 100's of attendees. Social media was very popular along with ideas on how to grow your brand and when to scale up. The quality of questions was impressive and the opportunity for take-out actions very effective.
Kickstart Scheme
As we come to the end of the Kickstart scheme, with the last few 6 month placements being made at the end of March, we are delighted to report that we have placed 401 young people with local employers. As we pull together details of the impact this has had we have found many fantastic stories of really effective matchings. We will be recognising these successes at a celebration after the last placements are completed. Thank you to the 120 businesses, who took part in the programme, and we will encourage DWP to do similar schemes in the future, taking on the learning from this one.
The Surrey Business Accelerator
Following on from the launch of our Surrey Business Accelerator we are delighted to say that 9 businesses have applied for investment and mentoring. The next stage in the process will be a pitching event in June, where we hope to see some businesses gaining investment. The intention is to carry on with this initiative so we will be looking out for more investors and more businesses in the near future.
Supply Chain issues
On hearing about many examples of issues with supply chains, we have created a specific survey to understand what the challenges are to Surrey businesses and whether there is any action we can take to improve things. We are encouraging any businesses that have been affected in any way to take less than 5 minutes to complete this survey from Surrey Chambers.
Golf news and other events
Surrey Chambers runs a very successful Golf society and last week we held the SCGS (Surrey Chambers Golf Society) Golf Major at Tandridge Golf Club, kindly sponsored by Precision Golf with a charity raffle in support of Momentum Children's Charity. The generosity of the golfers raised a fantastic £2,000 for the charity and we were very grateful to all the businesses who donated a prize. Our winning team, BMS & Moose Charters took home the SCGS Claret Jug!
At Surrey Chambers we have just kicked off a series of short information and training sessions, geared toward the knowledge needed by businesses to grow and succeed. These sessions are a mix of online and in-person and will be included as part of Chamber membership (I.E. No extra cost!) We started with a session on Preparing for Net Zero and the second one will be around Communications and the power of listening. We are always interested in topics for our events and welcome any suggestions from local businesses.
Surrey Chambers of Commerce can be reached on 01483 735540, info@surrey-chambers.co.uk, @surreychambers www.surrey-chambers.co.uk