Latest Updates From Surrey Chambers CEO – 30th October 2023
6th November 2023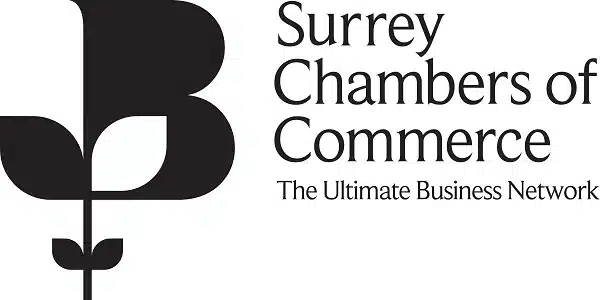 Continuing on our Skills theme
This week Surrey Chambers of Commerce and Hampshire Chamber of Commerce partnered with IMI (Institute of Motor Industry) to create a skills summit, sponsored by the LKQ Euro Car Parts and focusing on the Motor Industry. Businesses, Skills Providers and other Key Stakeholders gathered at the Brooklands Museum and shared experiences, best practice and opportunities to help reduce the skills shortages in this particular sector. This is one of many initiatives that have come out of the Local Skills Improvement Plan, created by Surrey Chambers of Commerce in conjunction with the whole skills ecosystem. Collaboration across providers, businesses, Careers hubs and other stakeholders has been strong and the resulting activities very effective.
Surrey Skills Festival
On 23rd November 2000 students will be descending on Sandown racecourse to meet with local businesses and educators to learn about the many exciting careers available on their doorsteps. This is a great opportunity for businesses to show the depth and breadth of opportunities there are, whilst demystifying some of the perceptions held about their particular industries. There are still a couple of opportunities for local businesses to exhibit, and we would encourage them to get in touch.
Career opportunity at Surrey Chambers
We are currently looking for an Events and Marketing Manager to join us on our exciting journey, supporting local businesses to be the best they can. We are looking for someone who is passionate about helping businesses and who can deliver a series of excellent business focused events to the Surrey audience. We have a hybrid work ethos and are open to conversations around flexibility.
Keeping our businesses informed
Following our normal theme of being the eyes and ears of businesses we have an important message around Fire Risk assessments. Regardless of the size of a business, all business premises now legally need to have a written Fire Risk Assessment. Whoever is responsible for a business premises as an employer or owner, they need to ensure that a suitably competent person completes a Fire Risk Assessment. A Fire Risk Assessment will identify fire risks and hazards in the premises and the people at risk and, if necessary, action needs to be taken. For small businesses and less complex premises, Surrey Fire & Rescue Service are offering a simple fire safety check through an initiative called "Business Safe and Well Visits". During the visit, they will discuss the answers to eight questions. These questions allow for a discussion about fire safety and if required, they can then signpost to further help and support in both being compliant with the law and remaining safe from fire. These visits are not designed to enforce the law and will not take up much time.
To request a visit, please email: businesssafety.education@surreycc.gov.uk