Latest Updates From Surrey Chambers CEO – 27th March
31st March 2023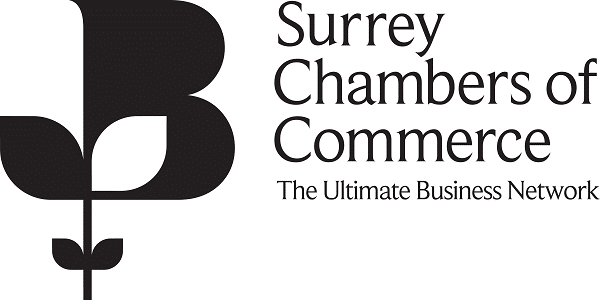 It has been an exciting time for the Chamber over the last month. Thanks to government funding we have run a number of complimentary courses in Sales, International Sales, Numeracy and International Documentation. More than 150 businesspeople have benefited from these courses with excellent feedback coming from all of them. Meanwhile we have been forging ahead with the Local Skills Improvement Plan, culminating in a sharing of emerging Priorities with our Provider colleagues this week. We are still receiving feedback from businesses, listening to their recruitment and skills challenges and hope to assist in shaping a more responsive education system going forward.
Economy
An unexpected recent rise in the inflation rate to 10.4% indicated that the UK economy is still in the midst of a stubborn peak. The longer this goes on, the greater the impact on businesses and consumers as much higher prices become the norm. The British Chambers of Commerce's most recent Quarterly Economic Forecast expects the inflation rate to ease to 5% by Q4 2023 but small firms still face a mountain of cost pressures that is stifling their ability to invest and grow. The latest decision to increase the interest rate indicates the Bank are still pursuing strong action following the earlier surprise rise in inflation. Record high inflation remains the top issue of concern for SMEs, and it has been wiping out their ability to invest and grow for almost two years now. However, an interest rate rise alone is a blunt instrument that doesn't address some of the fundamental causes of inflation such as failure in the energy market and global supply chain shocks. The only way out of this vicious cycle is through taking action to boost economic growth, through investment in infrastructure, skills, and global trade.
Come and see us!
We are very excited to be leading a seminar programme at the Surrey Business Expo on the 19th April. We have worked with the Exhibition organisers to secure a fantastic line up of speakers. For any business wanting to use the day as a way to enhance their knowledge, we have a menu of sessions, which could really make a difference. We will be running sessions on Equality, Diversity & Inclusion in the workplace and why it matters?; How to achieve a win/win for employers and employees, Skills & Recruitment – Meeting the needs of the future; Funding to grow your business and Key steps to handling a cyber-crisis. Combining this with visiting the stands and joining in with the networking we are offering an extremely productive day.
The Surrey Chambers team will be there all day including the LSIP team and look forward to catching up with the vibrant businesses of Surrey!