Latest Updates From Surrey Chambers CEO – 27th February
2nd March 2023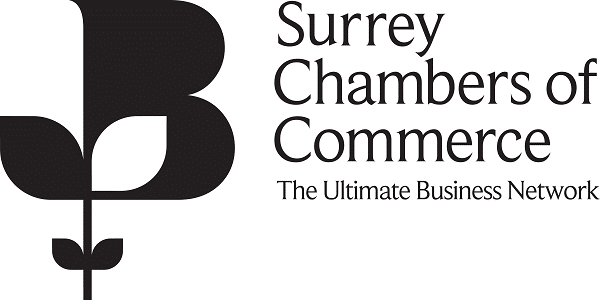 We have been busy working with our Chamber colleagues across the country to come up with a wish list, which we have presented to the government so that they can relieve cost and recruitment pressures on businesses. It follows the release of new research which reveals how low business confidence has fallen at the start of 2023. Whilst we recognise there are many vibrant businesses doing well in our area there is no doubt that many businesses are struggling with rising costs, energy challenges, recruitment difficulties and regulation and taxation concerns.
We have set out four key areas where the Chancellor must act in the budget if businesses are to make headway in bolstering the economy in 2023.
  Unlocking talent and easing pressure in the labour market by making childcare more affordable for cash-strapped parents and guardians
Boosting start-ups and supporting many businesses by further reforming the business rates system to remove the upfront financial squeeze they face (only this week we heard of a number of businesses questioning their sustainability with the revised business rates levels)
  Setting a framework for Solvency II investment that helps direct funds to SMEs where they can have the most impact, leveraging the opportunities of green innovation
  Funding to help businesses become greener and more energy efficient. If we are to have any chance meeting Net zero by 2050 there needs to be support for businesses already facing cost increases in every aspect of their business.
Upskilling our people
For over 30 years the Surrey MBA has been at the forefront of business education in the region. To celebrate this and to recognise the impact the Surrey MBA has had on individuals and their organisations, Surrey Business School is running a competition to win a number of scholarships for the 2023 Executive MBA programme, offering entrants the chance to win a scholarship with a value up to and including 100% of the programme fees, and two runner-up prizes of 75%. We are excited to share that Surrey Chambers of Commerce is supporting and sponsoring the full scholarship, open for application in this link: https://www.surrey.ac.uk/fees-and-funding/scholarships-and-bursaries/surrey-mba-scholarship-competition-2023
This is an amazing opportunity for someone in the workplace to enhance their skills, and for a business to benefit from the development of one of their team. I will be on the judging panel and am very excited to see a varied selection of applications.
What skills do you need?
The Local Skills Improvement Plan continues to reach out to all businesses to identify any barriers to training and any gaps that exist within our provision in Surrey. We are keen to ensure that all sectors have an opportunity to contribute and will take forward priorities that emerge because of our in-depth investigations. We continue to encourage take up of many types of provision and particularly encourage businesses to take advantage of the many funded courses that are available. We are firm believers that organisations which invest in the growth and development of employees, can improve productivity and performance, increase employee retention, enhance employee engagement, better manage talent, and create a positive organisational culture. Organisations that prioritise employee development are poised for long-term success in today's competitive business environment.