Latest Updates From Surrey Chambers CEO – 26th September 2022
26th September 2022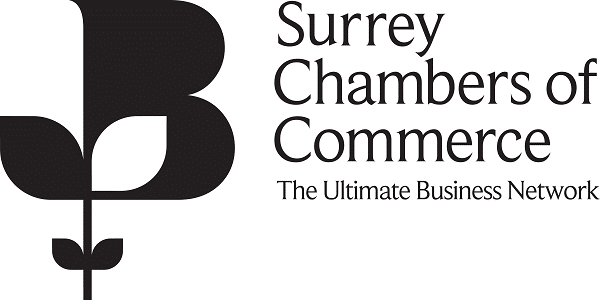 Some relief on energy bills
Some good news this week from the government on support for businesses, who have been receiving eye watering energy bills. The support package on offer is significant and will ease the cost pressures that have been piling up on businesses. It will allow many firms that were considering closure, or having to lay off staff or reduce output, to keep going through the winter. However, the exact level of support will vary greatly from business to business depending on the detail of their contract. This saving now needs to be passed onto business as soon as possible. Although this is good news for those that will benefit, six months support is not enough to make plans for the future, and it is the confidence of businesses to plan that needs to be instilled to grow our economy. Some businesses will still struggle to meet their bills despite this government intervention, so we have asked the Chancellor to prioritise those firms in his mini budget on Friday. Of course, there are a range of other challenges that must be addressed including labour shortages, supply chain disruption, and rising raw material costs. To truly revitalise our economy for the difficult months ahead there must be a clear long-term plan that gives businesses the confidence to grow. This in turn will have a positive impact on their staff, who are also facing cost increases in every area.
Warning to importing Companies
As Customs Agents in Surrey, supporting importers and exporters we have been warning our customers that they could be banned from importing unless they urgently switch to a new Government computer system. HMRC's Customs Handling Import and Export Freight (CHIEF) system will be replaced by the Customs Declaration Service (CDS) on October 1 for companies importing goods from abroad. Although it has just been announced that firms can apply for an extension to continue using CHIEF for up to a month, we are concerned this will not be enough time. Many intermediaries and businesses are still not ready, and we are seeing an increased demand for switchover courses with just days to go.  We are lobbying the government to increase this extension.
Keeping businesses up to date
Whilst we continue to lobby government to support businesses being severely affected by all the recent challenges, we are also delivering events and activities to improve knowledge and encourage positive actions.
Surrey Chambers of Commerce and Love Oxted supported by Tandridge District Council, are running a Net Zero event for local businesses, aiming to cut through all the information available on net zero to help them make real progress on their own net zero journey. Matt Letley from Impact for Good is leading an informative, hands-on session for all attendees to understand what they need to do to:
reduce their carbon footprint
become a more sustainable business
get the advice and support they need
exchange best practice
On the Cyber Security agenda we have secured Police Superintendent Andy Richardson to share  how businesses can protect themselves from becoming victims of fraud and cyber-attacks. Andy is the Head of Cyber and Economic Crime at the Southeast Regional Organised Crime Unit and Thames Valley Police as well as the Director of the Southeast Cyber Resilience Centre; a Home Office funded Police led partnership helping to make local business more cyber resilient. Adding even more value, following the event a "one page" takeaway tips and links to further information will be provided as a reminder on how to make a business safer.
Surrey Chambers of Commerce can be reached on 01483 735540, info@surrey-chambers.co.uk, @surreychambers www.surrey-chambers.co.uk