Latest Updates From Surrey Chambers CEO – 24th October 2022
24th October 2022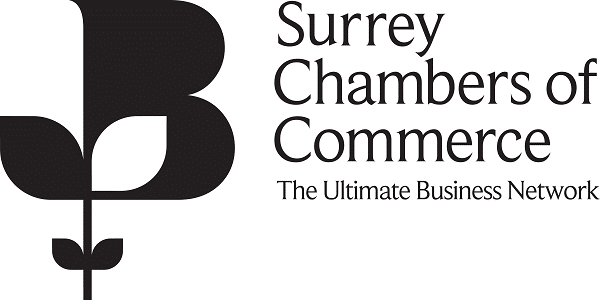 Following weeks of chaos and uncertainty, we now congratulate Rishi Sunak as our new Prime Minister, who needs to return us to both political and economic stability. The new administration must immediately set out how they plan to deal with soaring energy bills, labour shortages, spiralling inflation and interest rates. Flip-flopping on policies has led to low consumer and business confidence, with four in 10 firms expecting falling profits, as companies have seen little sign of a coherent strategy nor stability in Government decision making. The challenges that lay ahead of us are building by the day. Findings from our national survey say two thirds of firms expect to raise their prices and inflation is the top concern. Interest rates are set to climb further in November and energy bills will now rocket again for many in April. This is unsustainable. Government must work with business to address three main issues, to show it recognises the challenges firms face.  Our plea to them is very clear:
Firstly, they must look again at the energy support package for businesses and communicate quickly how the system will work beyond April.
Secondly, they must fix the labour market. Without the skilled people to do the jobs businesses need, the economy cannot thrive.
Thirdly, to grow the economy they must set out a strategy to boost our exports.
People run businesses and businesses rely on people. The new administration must grasp that the cost of living and cost of doing business crises are two sides of the same coin. We still need a clear long-term vision on how they will support firms, and the communities that rely on them, to thrive.
Supporting businesses with great initiatives
We are offering 4 different International Trade training courses to help improve the productivity of companies working overseas. These courses are sponsored by the Department of Education via their Strategic Development Fund and are already proving popular.
Look out for our new offering called Multiply, designed for employers to send members of their team, who would benefit from some numeracy coaching, to a friendly set of workshops.
We are focusing on running several NetZero focussed events to help businesses cut through the plethora of information that we are all bombarded with.
Our Local Skills Improvement Plan (LSIP) project team is coming together and soon we will be out giving businesses the chance to influence the skills agenda. We hope to gather a great deal of relevant intel by talking to employers about your skills needs. Look out for further communications!
Great new President for the British Chambers of Commerce
We are delighted that entrepreneur and business leader Baroness Martha Lane-Fox CBE has been elected the new President of the British Chambers of Commerce (BCC). As President, Baroness Lane-Fox will work alongside BCC Chair Sarah Howard MBE and Director General Shevaun Haviland to represent the interests of Chamber business communities and trade in a crucial period for the UK. Martha brings with her all the qualities that will make her an excellent President. She is creative, insightful, and has a wealth of knowledge that will be invaluable to our Chamber Network.