Latest Updates From Surrey Chambers CEO – 10th July 2023
10th July 2023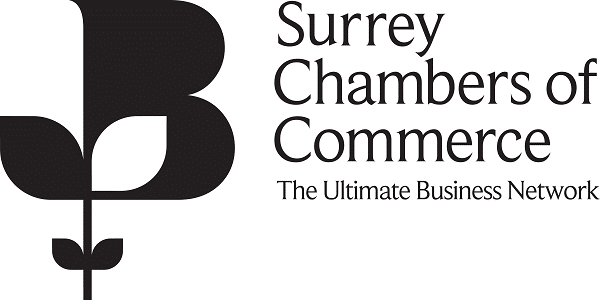 It has been a busy time for Surrey Chambers as we head towards the summer holidays, but we continue to connect businesses to each other in a plethora of ways.
Our members suite of online training has now begun, and we started with the topic of "Your 60 second pitch", which was well received by the business delegates. Coming up next is "Understanding AI" which will be attracting many of us keen to keep abreast of the massive changes that AI technology is bringing. Following on will be "Getting more sales from LinkedIn" which promises to offer real value to the attendees. These sessions are free to members, but non-members are welcome for a small charge!
Feeding into th
Surrey Chambers is a regular contributor to The British Chambers of Commerce's Quarterly Economic Survey which is now in its 33rd year and is the largest UK private sector survey of business sentiment. The survey is a leading indicator of UK GDP growth and is closely watched by policymakers, including HM Treasury and the Bank of England. The latest Quarterly Economic Survey sees no major improvement to key business indicators. Three years of economic shocks in the form of Covid-19 lockdowns, inflation, and new trade barriers with the EU have placed clear obstacles in the ability of firms to trade and grow. Now many SMEs face further pressure following interest rate rises, as borrowing costs increase. Predictably, investment suffers in such tough conditions. Despite this, business confidence remains buoyant, particularly in our local area. This optimism should be reinforced with greater clarity from government on a plan for economic growth.
With inflationary pressures weakening, but wage cost concerns remaining high, our research should give the Government and Bank of England pause for thought on their next steps. There is a fine balancing act to be struck here. Push too hard on interest rates and there is a real danger that the long-term outlook for economic growth and prosperity will be dented. The Bank of England has itself identified the tight labour market as a key factor in the UK's stubbornly high inflation. Fierce competition for skills, wage demands and candidates' expectations leave many businesses with job vacancies they can't fill. We are urging the Government to redouble its efforts to get people back into work and create the right conditions for employers to invest in staff training and development.  Where firms cannot recruit and train from their local or national labour market, a flexible, efficient and affordable immigration system is crucial.  Further upcoming changes on trade with the EU, such as new customs requirements and charges for imports, will also add upward pressure on prices. We need to think carefully about adding in further costs for businesses when they are already under strain.
Supporting Crossroads Care for Surrey
Several members of Surrey Chambers took part in Crossroads Care for Surrey's "I'm a Director get me out of here", recently. The day was huge fun, was organised magnificently and raised a staggering £19000 to date! I was assigned to the same team as our President, Dan Morgan and we supported each other as we were challenged to hold various reptiles and a tarantula and were "forced" to eat unimaginable grubs and parts of animals, best left in the food waste! In spite of our valiant efforts, we came second which meant the winning team could poor gunge over us! We all came out looking like smurfs but Tej Walia, General manager of Foxhills, one of our great team members, was crowned King of the jungle, raising nearly £5000.