Inspirational Women Use the Power of Music
17th March 2022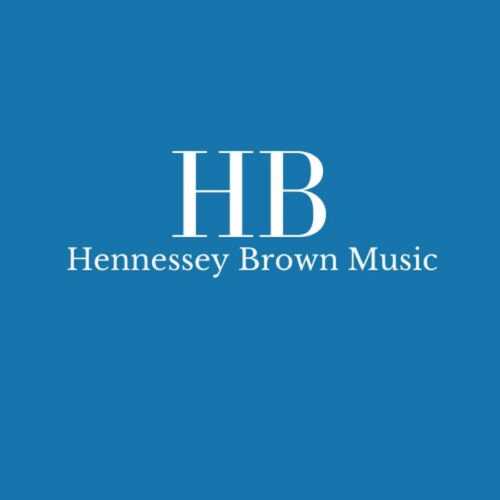 By Alice Fowler
The power of music and the human voice to speak deep into our souls was shown to dazzling effect at the Inspiring Women Concert this weekend. The concert, staged by local music agency Hennessy Brown Music to mark International Women's Day, brought an array of exceptionally talented female artists – including choristers, violinists, composers and a poet – to Guildford Cathedral.
Concerto solo violinist Harriet Mackenzie showcased her extraordinary, bravura playing, while acclaimed Guildford-based poet Alwyn Marriage read poems that celebrated resilience and the human spirit.
The retiring collection raised funds for Amies Freedom Choir, whose members are young women who have survived trafficking. The choir performed a selection of songs from around the globe.
A programme planned months in advance took on new resonance against the backdrop of events in Ukraine. Highlight of the evening was 'Everyday Wonders: The Girl From Aleppo', conducted by Katherine Dienes-Williams and sung by girl choristers of Guildford Cathedral. The cantata, composed by Cecilia McDowall with a libretto by Kevin Crossley-Holland, tells the true story of refugee Nujeen Mustafa, then 16, who was pushed 3593 miles in her wheelchair by her elder sister Nasrine, from Aleppo in Syria to eventual sanctuary in Germany.
Composer Cecilia McDowall introduced her five-movement musical narrative, which tells Nujeen's story through haunting vocal solos, intense violin solos, restless choruses and body percussion, in which choristers thumped their own chests for dramatic effect. The work was commissioned by the National Children's Choir of Great Britain and first performed in 2018 with Harriet Mackenzie then – as now in Guildford – playing violin.
International Women's Day takes place every March, to recognise women's achievements and continue the fight for gender equality. Successful business strategist Lisa Johnson introduced the concert, describing how for many years she disliked women, due to the schoolgirl bullying she experienced as a child: so severe that it led her to drop out of school. As an adult, Johnson overcame the legacy of bullying to become a multi seven-figure businesswoman, and ambassador to the charity BulliesOut.
Conservatoire Concerts Quartet, based in Godalming, performed a string quartet by American composer Amy Beach, as well as "Riff for Strings and Snare", introduced by its composer, Dominique Le Gendre. Violinist Harriet Mackenzie was joined by her sister Alexandra, an accomplished cellist, to play some foot-tapping traditional Scottish songs.
Hennessy Brown Music staged the concert to give a platform to women from different backgrounds, hoping to inspire all those who attended. With this spectacular event, full of verve and passion, they succeeded.