Conducting an effective One to One – A guide for Remote Managers
6th August 2020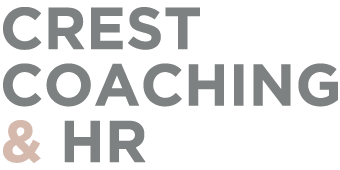 In almost all organisations in which I have worked or coached, from FSE100 market leaders to smaller businesses, there has always been a love-hate relationship between leaders and the daunting one-to-one meetings. Throughout the years, various reasons were presented to me, from the time-constraint argument, to plainly blaming boredom with the process, as the biggest factor!
Although leaders dread these sessions, it's actually one of the Key interactions employees desire from their managers.
Research published in the Harvard Business Review, has indicated that there is a four times greater likelihood of employees being disengaged if there is no one-to-one meeting with their manager. To add to that, it doubles the chance that leadership will be viewed in a negative light. These facts are pretty startling!
"Studies conducted in 2019 of 2500 remote workers showed that home workers tend to have feelings of loneliness (Buffers State of Remote Working Report). Surely the one to one meeting could help alleviate some of these feelings of isolation? "
With more and more employees working from home, the humble One-to-One may very likely become a dinosaur – made extinct by fancy technology platforms.
However, Research regarding engagement has proven time and time again that the simple one to one meeting can pay dividends with improved employee motivation and success.
Of course, Remote Leadership does have its challenges and you could be forgiven for thinking there are more glamorous forms of communication!
As a middle manager you are in effect a chief executive of an organisation yourself…you can improve your own and your group's performance and productivity -Andy Grove, CEO of Intel.
It seems that those leaders who neglect one to ones will most likely miss out on the benefits which include:
Giving your remote employees undivided attention
An opportunity for praise and recognition
Two-way feedback
Review of what isn't going well
Prioritising
An opportunity for them to discuss a problem or offload
So how can we get our acts together to make this seemingly boring task come alive?
My top tips on running a top class one to one session are:
Diarise your one to ones and make them a weekly priority
Ask employees to prepare for the one to one by using a simple one to one form/agenda which they can make some notes on prior to the meeting
Perhaps have an outdoor or a "walking" one to one. This might stimulate a more relaxed and creative conversation and helps you get some exercise in at the same time!
Include a review of the previous week but don't dominate the conversation with status updates which can be dealt with via technology platforms such as Asana or Microsoft Projects
Discuss : What went well? What could have gone better? What support was lacking? What behaviours need to adjust?
Include progress updates towards employees development and career goals
Encourage chatting about any stumbling blocks affecting work or wellbeing. This may mean that employees feel comfortable to bring up home challenges especially in the current climate.
If feedback has been given about another team member/client/supplier decide how you as a leader will facilitate this.
Agree actionable steps
Discuss wellbeing
Having regular and effective one-to-ones can help improve retention, trust, communication and productivity. You won't be the only one implementing these communication engagers, major companies such as Gallup, Microsoft, GE, Google and Adobe are all advocates of the process.
Be humble and the plain old fashioned one to one may be the simple tool that gives you and your remote staff some much needed time together.
Interested in learning how to effectively managing remote teams? Sign up to the online program, Managing Remote Teams, presented by Crest Coaching & HR.