Latest News
Surrey- Based Garden Centres Able To Priorities Online Operations Thanks To HSBC UK Funding
20th July 2020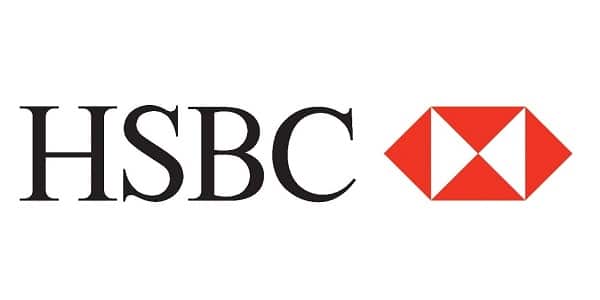 Knights Garden Centres, which operate across two locations in Godstone and Betchworth, have received a £625,000 Coronavirus Business Interruption Loan (CBIL) from HSBC UK. The loan has enabled the company to protect 100 local jobs and adapt its business model to focus on improving and increasing its online presence and home delivery.
As the gardening industry is seasonal, Knights Garden Centres had already purchased the upcoming season's stock but had to close before the peak trading commenced due to the COVID-19 pandemic.
The six-figure funding from HSBC UK will provide vital support to Knights Garden Centres, helping to cover business costs of the two locations and continue to pay suppliers for the pre-season stock. The funding has also helped the business diversify during lockdown by improving and increasing its online presence to provide more home deliveries to the local Surrey area, allowing it to continue generating business despite government restrictions.
As gardening centres across the UK reopen, HSBC UK's loan will also support Knights Garden Centres in reopening both the retail and café arms of their garden centres.
Richard Knight, Managing Director of Knights Garden Centres said: "Having to miss our peak trading season this year due to COVID-19 caused a huge impact on our earnings and growth and we do anticipate that the next few months will be challenging as we reopen our garden centres. The CBIL from HSBC UK has put Knights Garden Centres in a position to be able to support staff and upgrade our online presence during the pandemic. The loan has ensured that we can survive throughout these difficult times and can enter Spring 2021 stronger than before."
Andrew Steer, Area Director, Business Banking for Sussex and Surrey at HSBC UK, added: "Knights Garden Centres are a long-standing Surrey business and have had great success over the years. The company has adapted quickly throughout the pandemic and the improved online presence is fantastic to see. The loan ensures that the company can navigate through the next few months as they re-open and continue to fulfil online orders. We very much look forward to seeing the business return to its full operations soon."
HSBC UK is working closely with the Government and UK Finance to identify emerging issues and make sure customers and businesses have the advice and support they need. For tips and advice for businesses around planning for any possible disruption, visit www.business.hsbc.com/novel-coronavirus.
The new measures build upon the package of support that HSBC UK has already announced for business customers:
Launched BBLS, CBILS, CLBILS and CCFF
Allocated £5bn to help businesses that need support
Removed the £100 Small Business Loan fee to relieve the pressure faced by SMEs across the country
Removed informal overdraft fees – As of 1st April we will no longer apply any Informal Overdraft fees
Offering repayment holidays to free up cash within businesses
Stopped all unauthorised overdraft charges
Reviewing overdrafts or trade loans to allow stock to be held for longer
Offering companies involved in the supply and manufacture of ventilators preferential pricing, extended repayment terms on loans and fast track approval times to support the unprecedented demand on UK hospitals.
We have also extended that support to customers that can give immediate help to essential public services and vulnerable people. We are contacting clients involved in the manufacture and supply of Personal Protective Equipment to offer preferential finance and, where possible, the direct purchase of supplies and equipment for essential public services.
We will also offer similar terms to clients involved in the wholesale of food.
Our relationship managers have been proactively contacting customers to see what help their businesses need.
We've launched a coronavirus helpline to support any customer queries and a dedicated coronavirus hub on our website.
For businesses trading internationally:

£3bn to importers and exporters that need additional support
pre-approved 60-day extensions on trade loans for customers with a sound trade loan/financing record
a one-hour turnaround on the issuance of Shipping Guarantees, enabling customers to transfer or receive goods from their counterparty faster
a dedicated helpline that connects directly with trade finance specialists (0800 783 1300, open 9am – 5pm Monday to Friday), in addition to the support being offered by relationship managers