Chertsey Chamber of Commerce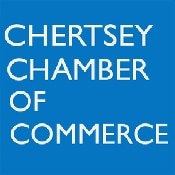 The Chertsey Chamber of Commerce is a large and respected organisation, and very pro active in promoting the interests of local businesses. We also take an active interest in local organisations, local issues and the local community.
As a Chamber they offer something to every business, whatever the size. The membership shows a large variety of trade and commerce, from the sole trader to corporate business, please find the time to browse through our site and discover more about the Chamber.
See more at: www.chertseychamber.com