Latest News
Continued Growth at Charles Russell Speechlys in Guildford
29th August 2018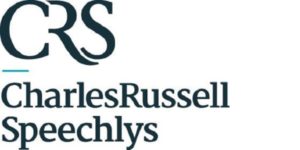 Charles Russell Speechlys in Guildford plans significant growth in Autumn 2018. The firm has invested in a record number of talented trainees, with five joining in September to take the total number to ten undertaking their training contracts in the Guildford office.
Additionally, the firm has also announced a 100% trainee retention rate in Guildford, with four trainees qualifying and staying with the firm, Josie MacLeod (Employment), Emma Darwish (Property Litigation), Oliver Park (Property Litigation) and Tom Denham-Smith (Contentious Trusts and Estates). Charles Russell Speechlys is also recruiting a newly qualified solicitor, Leonora Owens, for its growing commercial real estate team.
Two legal executives, Jessica Williams and Camilla Bunce have also qualified as solicitors and are taking up Associate roles with the firm in September. Jessica will be joining the Insolvency team, with Camilla joining the Construction and Engineering team.
Charles Russell Speechlys has taken back some additional space at its Guildford office in One London Square to accommodate its growth.
David Haines, a Partner in the Guildford office comments, "The Guildford office is extremely proud to have a 100% retention rate for trainees this year and to have recruited ten trainees – a record number for our office. We are delighted to be building a strong pipeline of high calibre lawyers for the future as well as welcoming new talent to the team across a broad range of disciplines.
"We pride ourselves on nurturing talent and providing high quality training and exceptional career opportunities. The fact that all of our trainees have chosen to remain with Charles Russell Speechlys is a testament to the opportunities we are able to offer."
Charles Russell Speechlys employs over 150 staff in its Guildford office at One London Square and provides a full range of services to businesses and private clients in the region, backed by the resources of an international law firm. For further information, please visit www.charlesrussellspeechlys.com.