Latest News
Robin Hood Starts Today
14th June 2018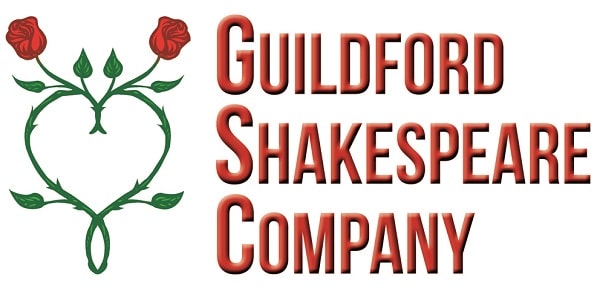 14 – 30 June England's greatest legend bursts into life this week at Guildford's best-kept secret!
This Friday (14 June), Surrey's award-winning theatre company, Guildford Shakespeare Company, open their brand-new stage production, based on the world's favourite outlaw Robin Hood.
Crammed full of daring rescues, spectacular sword fights, archery competitions, songs, rope bridges and of course a dastardly Sheriff of Nottingham, this promises to be an unforgettable immersive theatre experience.
Perfect for anyone aged 5 to 105, GSC have especially commissioned this new play for their 13th open-air season and it is designed specifically for the enchanting Racks Close venue in the heart of Guildford. The company first used the former chalk quarry in 2017 for their 5-star A Midsummer Night's Dream, and its winding paths, grass banks and 'secret-wood' feel was an instant hit with audiences.
The show features all the classic characters – Little John, Lady Marian, Scarlet and Friar Tuck – that one would expect from a Robin Hood adventure, but ANT STONE'S new play also takes its inspiration from the original folk tales, including the shadowy figure of The Prioress.
A fabulous professional cast have been assembled for the show, who have been in Guildford at the company's HQ rehearsing for the last month. Robin Hood is played by GAVIN FOWLER who featured as Simon in Sky Atlantic's Penny Dreadful, Puck in Michael Grandage's A Midsummer Night's Dream with Sheridan Smith and David Walliams, and is returning to the RSC after Guildford to play the lead in Troilus and Cressida. Scarlet is played by SALLY CHENG who has also recently worked at the RSC in their Twelfth Night and A Christmas Carol. Several GSC regular actors also return including CHRIS PORTER as the Sheriff of Nottingham, who worked with Kenneth Branagh on Romeo & Juliet in the West End and the film of Murder on the Orient Express last year.
Tickets, available from GSC website, start from £18 (£15 children under 16). There is a special 6.30pm performance on 19 June for those with younger families. Full schedule online. Running time approx. 2 hours, 15 mins.
GSC will also be holding collections for the Guildford North Food Bank at every performance, which seeks to provide temporary help for those in the Guildford area who are in need. See the GSC website for further details and what items are being collected.
Dates & Times
ROBIN HOOD
Racks Close, Quarry Street, Guildford, GU1 3XZ
14 – 30 June (excl. Sundays)
Evenings 7.30pm | Sat Mats 2.30pm
Press Night Monday 18 June
Tickets
Full £25
Concessions £21 (over 60, students, Equity, Jobseekers, Reg Disabled)
Children £16.50 (under 16)
Family tickets £80 (2 children, 2 full)
Robin Hood Preview 14 June £18 (£16.50 children)
Special Offers
Save £5 when booking for both plays at the same time.
Groups Buy 10 get 11th free
Booking Info
www.guildford-shakespeare-company.co.uk
GSC Box Office 01483 304384