Latest News
Spelthorne calls for Government to protect Staines Moor
14th June 2018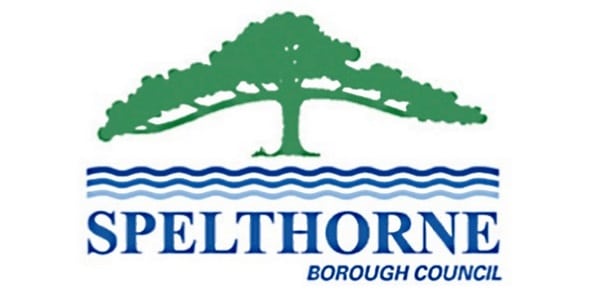 Spelthorne Borough Council is calling on Heathrow and the Government to ensure that Staines Moor is protected from the potential environmental and visual impacts of any heavy rail schemes serving Heathrow which could threaten the integrity of the Moor and its value as an important site for nature conservation and recreation.
Protecting the Moor is one of the list of ten demands Spelthorne has made to Heathrow following its first consultation on expansion proposals, and here's why:
Staines Moor represents the largest area of flood plain meadows in Surrey and supports a rich flora, while the adjoining reservoirs hold nationally important populations of wintering wildfowl.  Staines Moor is Metropolitan Common and has remained largely undisturbed since the 11th Century.  The Moor is a valuable open space for countryside recreation for people to enjoy the respite from an otherwise urban environment.
A 'strongly performing' Green Belt site, the Moor has been designated a Site of Special Scientific Interest by Natural England due to its rare flowers and importance for resident and migratory birds.
The Moor is very popular with birdwatchers as many species of rare and threatened birds including Skylark, Lapwing and Redshank can be seen there.  Rare plants such as the Small Water-Pepper and Marsh Marigold can also be seen by those in the know, as well as rare insects such as the Small Heath Butterfly and Nomada Bee, and even the oldest known colonies of Yellow-Meadow Ants.  Grazing animals add to the unique character of the spot.
The River Colne which runs through the centre of the Moor contains a variety of fish which in turn attract Herons, Egrets and the distinctive Kingfisher.
The reservoirs adjacent to the Moor are part of the South West London Waterbodies SPA (a European designation) as well as being 'Wetlands of International Importance' under The Ramsar convention, which is an international treaty for the conservation and sustainable use of wetlands.  There is a direct link between the Moor and the reservoirs as wildlife moves between the two, particularly wildfowl.
To the north west of the site is an area known as Butts Pond which was created as part of a rifle range dating back to Victorian times and which hosts its own notable plant communities.
Cllr Ian Harvey, Leader of Spelthorne Council, said: "We can't stress strongly enough our determination to protect the Moor as a haven for wildlife and recreation and for people to just enjoy the natural landscape.  Not only is it environmentally important, it's a lovely place to be.  Our message to Heathrow and the Government is 'hands off our Moor'.