Latest News
Yvonne Arnaud Theatre welcomes the Donmar Warehouse this June with acclaimed sound installation, Blindness
2nd June 2021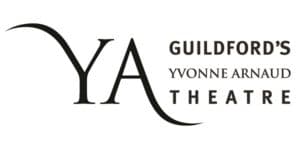 The Yvonne Arnaud Theatre is thrilled to welcome the Donmar Warehouse to Guildford for the very first time with their critically-acclaimed socially-distanced sound installation,Blindness, from21 to 26 June
.The production comes to Guildford as part of a small tour to seven venues across the UK from May to July, following a sold-out run at the Donmar Warehouse last summer and several international transfers.Blindness is based on the dystopian novel by Nobel-prize winnerJosé Saramago, adapted bySimonStephensand directed by Walter Meierjohann.
As the lights change at a major crossroads in a city in the heart of Europe a car grinds to a halt. Its driver can drive no more. Suddenly, without warning or cause, he has gone blind. Within hours it is clear that this is blindness like no other. This blindness is infectious. Within days an epidemic of blindness has spread through the city. The government tries to quarantine the contagion by herding the newly blind people into an empty asylum. But their attempts are futile. The city is in panic.
Acclaimed stage and screen actor Juliet Stevenson has received plaudits for her narration as the voice of the storyteller/Doctor's wife. Visitors listen on headphones to this gripping story of an unimaginable global pandemic–and its profoundly hopeful conclusion-told through an immersive sound design using binaural technology byBenandMaxRingham. For the UK Tour, each venue is reimagined by designer Lizzie Clachan, with atmospheric lighting designed by Jessica Hung Han Yun.
Audio-described content is available at every installation. An audio-described or captioned digital version of the installation is also available for purchase for those not able to attend in person.
To accompany the installation the Donmar previously released the podcast 'Reclaiming Blindness' on Soundcloud. In this special episode of the Donmar WarehousePodcast, Simon StephensinterviewsProfessor Hannah Thompson to unpack the representations of blindness in blindness-both the novel and this adaptation. They take the long view across centuries of literature whilst discussing the exciting possibilities for creatively centring the non-visual in theatre today.
The production kicks off a busy summer season for the Yvonne Arnaud Theatre, with an exciting programme of live music, comedy,drama and family work planned. Keep an eye out at www.yvonne-arnaud.co.uk or sign up to the theatre's mailing list and social media channels for the latest news