Latest News
HOLIDAY DRAMA CLUBS TO BRIGHTEN YOUR CHILD'S SUMMER
2nd June 2021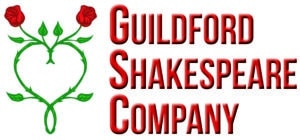 July-August: The award-winning Guildford Shakespeare Company opens its doors once more for two holiday clubs, where children aged 7-18 put on a play in a week.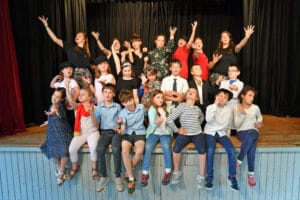 Throughout the year, GSC ignites the imagination of young actors in small friendly groups. The drama fun isn't just limited to term-time, either. Every Summer children can join them for special drama-filled holiday clubs. In each week, the group rehearse their own version of a play, ending with an afternoon performance for friends and family. Every member is guaranteed to leave with plenty of new skills, games and friends.
"My son has done a week-long workshop before, but never with such an all-encompassing end-result. Awesome. There was some real talent on show." Club Member's Parent
SUMMER HOLIDAY DRAMA CLUBS
GSC Play in a Week (12-18 yr olds): The Taming Of The Shrew
Dates: Mon 26 July – Fri 30 July, 10am-4pm
Fee: £150
GSC Play in a Week (7-13 yr olds): Much Ado About Nothing
Dates: Mon 2 August – Fri 6 August, 10am-3.15pm
Fee: £150
All clubs take place at GSC HQ – GreenArk, Lido Road, Guildford, Surrey, GU1 1HB – in their professional rehearsal room. Please note that social-distancing measures are currently in place, so numbers will be strictly limited.
"He had such a great time. The first thing he said when we walked out was can he do it again." Club Member's Parent
To reserve your place visit the GSC website for the online registration forms. If you have any questions please email eo@guildford-shakespeare-company.co.uk.