Latest News
World renowned forest medicine expert appointed as Scientific Adviser to The Forest Bathing Institute
27th August 2021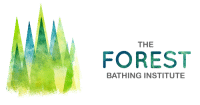 The Forest Bathing Institute is delighted to announce that world renowned forest medicine expert, and one of the founding figures behind the science of Shinrin-Yoku or Forest Bathing, Professor Qing Li has been appointed as its Scientific Adviser. An initial UK based project focussing on specific clinical research will be conducted with his oversight during 2021/2022.
Based at the Nippon Medical School in Tokyo, Professor Qing Li was asked by the Japanese government in 2004 to research the health benefits of nature. Since then, he has had countless research papers published that evidence the physiological and mental health benefits of forest medicine and in particular, Shinrin-Yoku or Forest Bathing, which is the practice of spending mindful time under the canopy of trees. In his book, Shinrin-Yoku, 'The Art and Science of Forest Bathing,' Professor Li beautifully captures the benefits and experiences of forest bathing.
Professor Li is the Clinical Professor at the Department of Rehabilitation Medicine, based at the Nippon Medical School in Tokyo, Japan. He is also the President of the Japanese Society of Forest Medicine, Vice president and Secretary General of the International Society of Nature and Forest Medicine (INFOM) and a Director of the Forest Therapy Society in Japan.
Around 70% of Japan is covered in forests and trees. A great deal of Professor Qing Li's research has also been conducted into the properties of the aromatic, volatile compounds, known as phytoncides that are emitted by the trees to ward of pests and
disease. Research has revealed that these phytoncides, contribute up to 50% of the health-giving benefits of spending time within a woodland or forest environment.
In Japan, Shinrin-Yoku or Forest Bathing is a well-known public health intervention and is used by millions of people a year to treat conditions such as high blood pressure, anxiety, and stress. Indeed, across Japan there are over 65 accredited Forest Therapy Trails whereby individuals, some of whom may have been referred for a particular health condition are given a dedicated woodland trail route that has been assessed for their health-giving properties.
At the site they are met by medical professionals who conduct a medical assessment prior to them entering the woodland trail. This could entail measuring blood pressure, HRV, and potentially taking a blood sample. Following their 2 / 3 hour walk along the woodland therapy trail, the patients' measurements are re-assessed to monitor for any changes that may have taken place. It is at this stage that they may be advised to continue their Shinrin-Yoku or forest bathing programme to assist with the on-going nature therapy treatment to treat their condition.
During 2019, The Forest Bathing Institute partnered with Dr Kirsten McEwan at the University of Derby to conduct the first ever UK scientific research study into the physiological benefits of Forest Bathing+. This ground-breaking study revealed incredibly positive results. Further research is being planned, with over 13 UK universities having expressed an interest in conducting more extensive studies.
Gary Evans, Director of The Forest Bathing Institute, said, 'We are thrilled that Professor Qing Li will be involved with our future research. By joining forces, we have created a unique opportunity to expand the science of forest bathing across the western hemisphere.'
Mr Evans continued; 'We are exploring the possibility of replicating and expanding upon previous physiological Japanese studies with the NHS and UK based universities. In 2016 my wife Olga and I launched some of the first forest bathing events in England, the research of Professor Qing Li directly inspired these events. To be able to work together is a dream come true. We are tremendously excited about the journey we will share over the coming years.'
Professor Qing Li said; 'It is a great honour for me to be the Scientific Adviser to The Forest Bathing Institute. Some people study medicine, some people study the forest. I study 'forest medicine' to find out all the ways in which walking in the forest can improve our well-being. I started the forest medicine research, Shinrin-Yoku, in 2004 and have since had many articles published in scientific journals.'
Professor Li continued; 'In 2005, I conducted the first forest bathing study in Japan (perhaps even in the world) in Iiyama City, Ngano prefecture in Japan. The results of the paper entitled, 'Forest Bathing enhances human natural killer activity and expression of anti-cancer proteins' was published in the International Journal of Immunopathology & Pharmacology: 2007:20(2):3-8. Finally, congratulations on the establishment of The Forest Bathing Institute. I look forward to the further development of The Forest Bathing Institute.'
The Forest Bathing Institute has now resumed its Forest Bathing+ nature therapy sessions, so if you want to experience it first hand, then you can book onto one of our sessions here. We do adhere to the Government's guidelines with regard to Covid-19, as the safety of our participants is of utmost importance.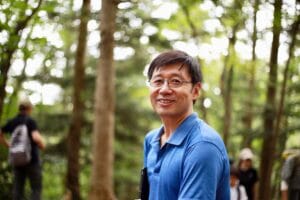 Professor Qing Li, Clinical Professor at the Department of Rehabilitation Medicine, Nippon Medical School, Tokyo, Japan.