Latest News
Universities unite to showcase British research at its best
21st March 2018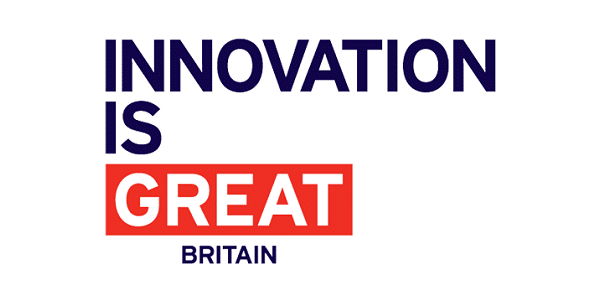 Farming on high-rise buildings, augmented reality software that helps analyse crime scenes, and interactive theatre technology that allows plays to be staged with actors in different countries are among the ground-breaking developments being showcased by some of the UK's top universities in Hong Kong this month.
The projects will be on show in a unique collaboration bringing together students and experts from seven of the UK's leading higher education establishments at the GREAT Festival of Innovation, beginning March 21.
Organised by the Department for International Trade, the four-day Festival looks at how innovation will shape the world of tomorrow. It includes a focus on the creative excellence of graduate and post-graduate study in the UK with demonstrations of how research can translate into real-world use.
International Trade Secretary, Dr Liam Fox said:
"The UK's education sector is world renowned for its high quality and the seven universities attending the GREAT Festival of Innovation are leading the way in innovating for future generations. From virtual reality game art, students around the world are experiencing education like never before.
"As in international economic department, DIT is ensuring British businesses make the most of growing markets like Hong Kong and exporting their goods around the world. The Festival will be a major showcase for the UK in Asia, and a shop window for the best of our creativity and innovation."
The universities involved in the GREAT Festival of Innovation and their activities are:
De Montfort University, Leicester (DMU): Architecture students from the Festival's education partner will reveal how 'vertical villages', incorporating sky farming that makes the most of carbon emissions from cars, can tackle future food security issues. The use of virtual reality to replace product launches will also be on display, while DMU's fashion students will use the Festival to stage their annual Graduate Fashion Week.
Coventry University: Appearing at the Festival is the award-winning interactive 'portal', developed by theatre practitioners in Coventry and Finland, allowing students to perform Shakespeare on single stage thousands of miles apart. Graduates of Coventry University who have gone on to influence the automotive sector and other industries through innovative design will talk to audiences about how education shaped their careers.
University of Surrey: In a nod to the university's research and development heritage, Surrey professors will look at 30 years of advances in the small satellite and AI robotics sectors. Looking forwards, Surrey's Centre for Vision, Speech and Signal Processing will demonstrate the latest live virtual reality motion capture technology that is set to revolutionise the film and gaming industries, while the changing world of communication via 5G will also be examined.
Leicester University: Space science researcher and aspiring astronaut Dr Suzie Imber – winner of BBC2 TV series Astronauts: Do You Have What It Takes? will be on-hand to inspire others to reach for the stars with their ambitions as Leicester University highlights its reputation at a centre for space-enabled technologies.
Falmouth University: The GREAT Festival will stage the launch of Falmouth University's Launchpad Global graduate programme. Launchpad links academic study with enterprise and builds new businesses to address identified market gaps. A start-up incubation boot-camp and business accelerator, underpinned by an MA in Entrepreneurship, Launchpad teams build, develop and incorporate their own businesses, supported by academic staff, business coaches and industry mentors.
Bournemouth University: Showcasing virtual reality and 3D technology DigTrace software, Bournemouth University will highlight how footprints can be analysed to give information about human history. This has allowed researchers to uncover footprints in Kenya and Crete and advance understanding of human ancestor's behaviour and heritage. Modern day uses include by law enforcement to analyse footprints at crime scenes. VR software on show will allow visitors to view mammoths through a technology learning tool for museums and schools.
Ulster University:  Medical devices derived from Ulster University research are making positive impacts on healthcare outcomes worldwide. Demonstrations at the GREAT Festival will include wearable technology which measures and translates brainwaves into control signals that allow people to communicate and interact without moving; the first and only commercially available genetic testing system for corneal health; and world class algorithms for the detection of a range of cardiac arrhythmias from wireless sensors on the body.
In addition to the educational focus, several hundred of the UK's most creative businesses and institutions will attend the Festival and further cement the partnership between educational institutions and industry. A packed conference programme will examine how innovation and technology will change the way we work, live, play and learn in the future.
The final day of the Festival will host a series of education-themed conference sessions. These include Driving Forces, a look at design trends to make transport smarter and lighter; Connected Learning, about how educators and cultural institutions can make the most of electronic learning; and Global Warming, analysing how universities are meeting the need to develop students with skills in cyber security and space technology.
UK universities and businesses attending the Festival will have the chance to meet with Asian counterparts to discuss possible trade deals and investment opportunities.
For more information, please visit great.gov.uk/innovation or follow the hashtag #GREATinnovation.